UPCOMING
Theater Alert! If you've heard of a Chicago area theater but haven't gotten over there or if there is a show you want to see but you thought tickets were beyond budget, check out the places listed on Chicago Theatre Week, right now.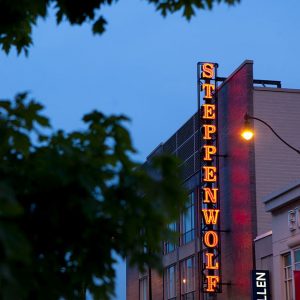 Tickets to more than 100 area theater productions are on sale beginning 10 a. m. CT Jan. 10, for shows you can see during Theatre Week, Feb. 9 through Feb. 19, 2017.
Tickets are priced at $30 and less. Many are at $15. Shows range from Goodman Theatre and Lyric Opera to The Second City and Steppenwolf.
Click on Chicago Theatre Week then scroll down to see the full list of production company options. But do it now to see what you want to attend. Tickets go on sale starting at 10 a.m. People in the know quickly snap up tickets.
"Theatre Week invites Chicago audiences and visitors to experience the wide range of offerings," said League of Chicago Theatre Executive Director Deb Clapp
"We are so thrilled to be able to share the amazing work and we equally love hearing from participants that they visited a favorite theatre or discovered a great new one," Clapp said..
He added, "This is a week that reminds us all that Chicago is known locally, nationally, and internationally for its theatre scene, and especially this season for generating new work, showcasing fresh talent and spotlighting its rich Chicago tradition."