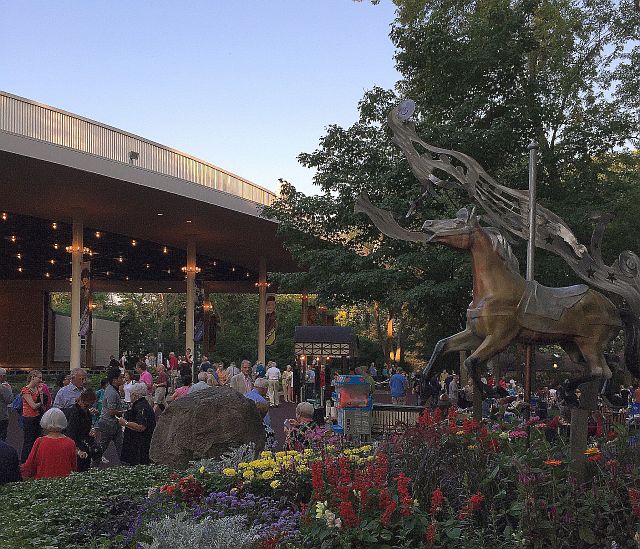 Several orchestral works by Leonard Bernstein, the composer popularly known in musical theater circles for "West Side Story" can be heard at Ravinia Festival in Highland Park as part of a world-wide celebration of the 100 birthday of this musical genius (Aug. 25-1918-Oct. 14, 1990).
On the Ravinia schedule is "Mass,"commissioned by Jacqueline Kennedy for the 1971 opening of the Kennedy Center. The work will now be making its CSO and Ravinia debut with a star-studded cast, July 28, 2018.
When the Lyric Opera of Chicago celebrated Bernstein's birthday with his one-act opera, "Trouble in Tahiti" plus other vocal works, March 10 this year, Lyric Dramaturg Roger Pines said during a phone interview, "I think it will be revelatory."
The same will undoubtedly be true of "Mass."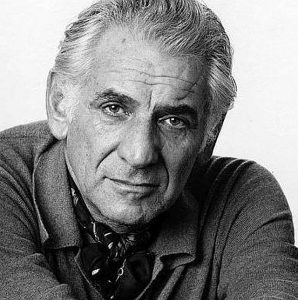 A musical theater piece based on the Roman Catholic Church's Tridentine Mass, Bernstein's work mixes liturgical Latin with English text that he, Stephen Schwartz and Paul Simon have written.
Ravinia wisely has Baltimore Symphony Orchestra Music Director Marin Alsop at the podium. Alsop, among Bernstein's last pupils understands the complexity of the work and its forward-thinking messages. Her recording of the work with the Baltimore SO received a Grammy nomination for Best Classical Album in 2009.
In an interview with British music journalist Edward Seckerson for Gramophone Magazine, Alsop said, "What's interesting about "Mass" is just how prophetic it's turned out to be. All those boundaries between genres, between different styles of music—they're gone."
A huge theater piece with that will seem to have, as epic movies are wont to say, "a cast of thousands," the work needs an amazing director. For the Ravinia program Alsop will be working with Director Kevin Newbury who was also on the Grammy nominated "Mass" recording. Chicagoans might have seen Newbury directing the "Fellow Travelers" at the Lyric Opera is spring.
As to the cast, remember "Mass" is a musical theater work. Expect to see Tony Award winner Paulo Szot as the Celebrant with a Street Chorus made up of musical theater regulars and opera singers.
They are Sumayya Ali, Aaron Blake, Matt Boehler, John Clay III, Nicholas Cunningham, Alexander Elliot, Erica Everett, Nicole Fragala, Devon Guthrie, Devin Ilaw, Morgan James, Alexa Jarvis, Mykal Kilgore, Meredith Lustig, Timothy McDevitt, Michael Maliakel, Barrie Lobo McLain, Kaitlin Mesh, James Onstad, Michael Preacely, Isabel Santiago and Karim Sulayman.
Also in the production are the Highland Park High School Marching Band directed by Joshua Chodoroff and Vocality and the Chicago Children's Choir, both directed by Josephine Lee.
DETAILS: "Mass" at Ravinia Festival, 418 Sheridan Rd., Highland Park, IL, is July 28, 2018. For tickets and other information call (847) 266-5100 and visit Ravina.
Jodie Jacobs
Related: Exciting Lyric concert joins worldwide Bernstein celebration