If you think you can recognize any painting by John Singer Sargent you are likely to be surprised when you visit "John Singer Sargent and Chicago's Gilded Age" now at the Art Institute of Chicago through Sept. 30, 2018.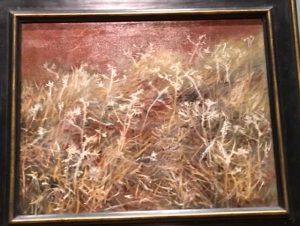 Of course there are some of his famed portraits, but as you wander through the show, an extensive exhibit of nearly 100 objects, you will see landscapes.

You will find not just oils but also watercolors. You will see that Sargent not only did traditional portraits but also did murals and captured the movement of wind-blown plants, water scenes, people on city streets and western ranges in an impressionistic style.
You will also learn that he and artists in his circle painted each other such as in Sargent's " An Artist at His Easel" painting of British artist Adrian Stokes.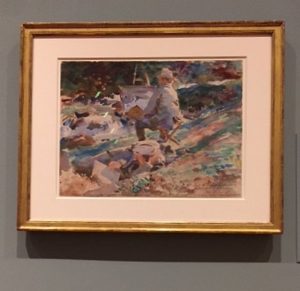 The exhibit explains that Sargent (1856-1925) had several ties to Chicago and that many of his works were displayed in the city  including at the World's Columbian Exposition and at the Arts Club of Chicago.
But Chicago ties aside, what the Art Institute exhibit accomplishes most of all, is to present the many dimensions of a brilliant artist.

DETAILS:  "John Singer Sargent and Chicago's Gilded Age" is at the Art Institute of Chicago, 111 S. Michigan Ave. through Sept. 30, 2018. This is a ticketed exhibition so for tickets or more information call (312) 443-3600 and visit Sargent artic 
Jodie Jacobs