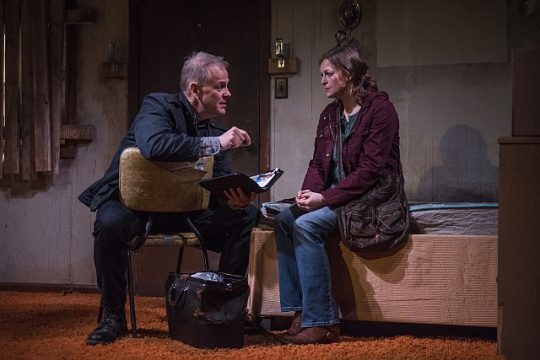 3.5 stars
"On Clover Road" keeps you on the edge of your seat.
It's not often that a play comes around that creates such drama and suspense,  your heart races and you might have to look away. Such is the case with the live performance of "On Clover Road," playing at American Blues Theater through March 16, 2019.
The title itself implies a bit of luck that finding a four-leaf clover might bring. In a sense, the play is about luck too, both good and bad, and how it impacts the characters.
Written by Steven Dietz and directed by Halena Kays, "On Clover Road" tells the story of an angry, frustrated mother who meets with a cult de-programmer believing she will be reunited with her runaway daughter. Her daughter has been gone for more than four years and the mother has all but given up hope. Read More