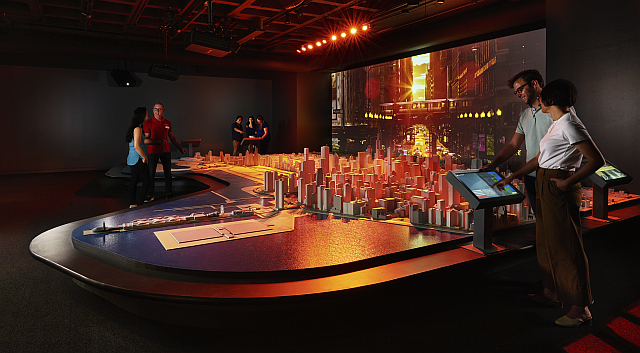 The Chicago Architecture Foundation has moved to a perfectly placed space on Wacker Drive across form the Chicago River and near the starting point of its famed Architecture Boat Tour.
Called the Chicago Architecture Center, the space is more than a good place to pick up tickets for the boat or other tours previously stamped CAF, now CAC.
See the Chicago City Model
On the main floor is the start of a two-level exhibit that contains a room-long model of downtown Chicago basically from the South Loop up to Lincoln Park.
Filled with more than 4.200 buildings that do more than just sit there looking pretty, the city model tells stories.Read More