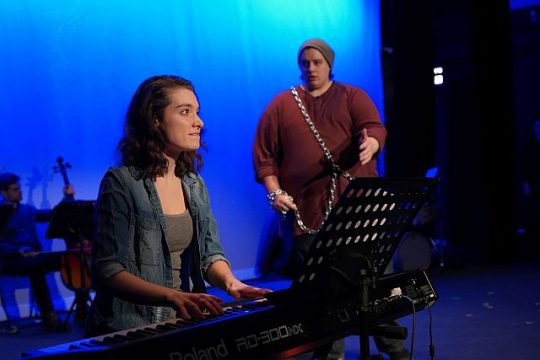 In "An Artist and The Ember," long suffering musical composer Eve (Maddie Sachs) struggles to create songs and a libretto for a musical she is writing based on a premise provided by her collaborators Sam (Taylor Snooks ) and Daniel (Quinn Rattan).
At the same time, she is constantly tormented and cajoled by her alter ego and fiery inner passion personified in the character, Ember (Zach Tabor).
The device of the character, Ember, is the genius of this play. Who among us has not been (at least from time-to-time) bedeviled by our inner voice? Ember has a Faustian quality though he makes no promises. It is a more cerebral or modern psychological spin on an old theme.