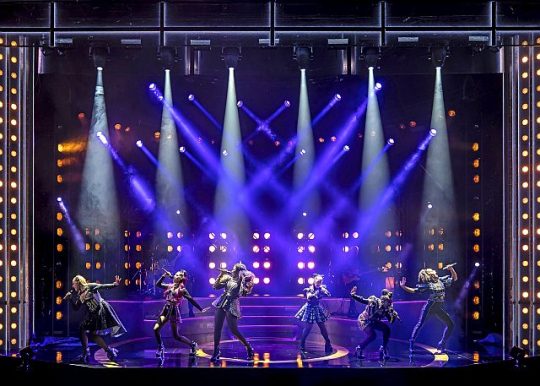 3 Stars
The Chicago Shakespeare Theater presents the North American premiere of the energetic pop-concert musical "Six" by Toby Marlow and Lucy Moss featuring the story of the six wives of England's 16th Century monarch Henry VIII.
The fate of the queens are apparently remembered by English school children using the rhyme "divorced, beheaded, died; divorced, beheaded, survived" which becomes the leitmotif of the opening number as the women introduce themselves to the audience.
A series of nine musical numbers centered around a common theme with virtually no dialog, this production is more of a pop-concert than what you think of as traditional musical theater.
Presented as a kind of musical competition, each of the "Six" wives takes turns telling her life story, including her relationship with the notorious Henry.