HIGHLY RECOMMENDED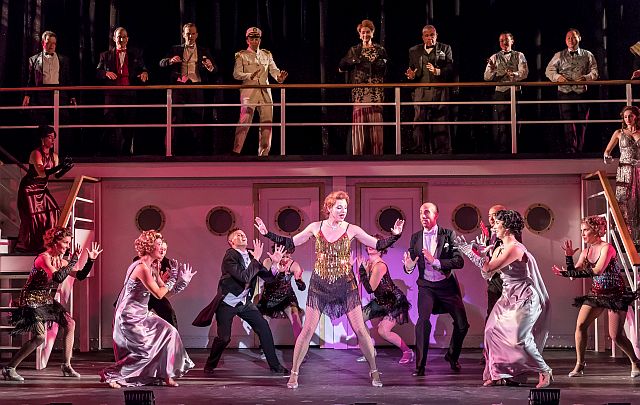 If you can leave the theater singing; not one, not two, but three songs from a show that's been around for more than 80 years, that's a grand night of theatre! That's just what "Anything Goes" delivers, now playing at Music Theater Works.
Accompanied by a live orchestra under the fine direction of Roger Bingaman, the show will have you humming along to such Porter classics as "You're the Top," "I Get a Kick Out of You" and "It's De-Lovely."
 Consider the times when Cole Porter wrote the music/lyrics in 1934. The depression was still running rapid. Those who could afford theater tickets wanted something funny to make them forget their problems.