RECOMMENDED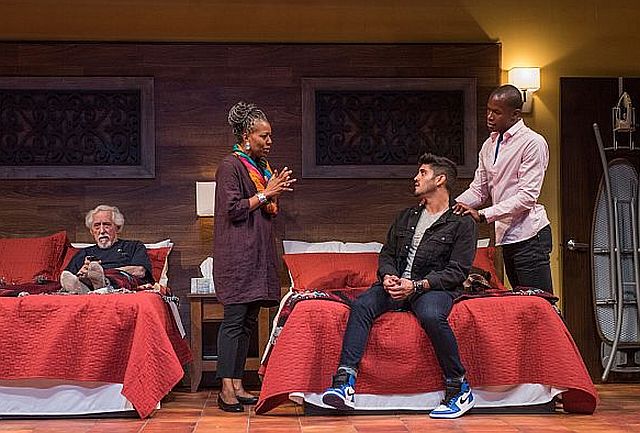 In Rachel Bonds' "Curve of Departure," now at Northlight Theatre, you see four characters who face different issues they sort of resolve by the end of the 75-minute play.
The characters, Rudy (Mike Nussbaum), ex-daughter-in-law Linda (Penelope Walker), her son, Felix called Fe, (Sean Parris) and Fe's boyfriend, Jackson ,(Danny Martinez) have come together for the funeral of Rudy's son, and Linda's former husband, Cyrus, who is only a presence by their discussion of how awful he was.
Rudy's grandson and his friend share a New Mexico motel room with Rudy and Linda to save money.
It is easy to get caught up in their troubles without realizing the big picture.