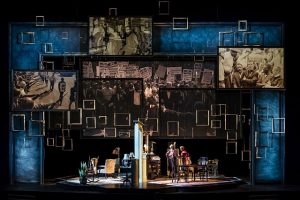 HIGHLY RECOMMENDED
Imagine living through more than 100 years of historic events and changing cultural attitudes. What would you predict might happen?
The Delany sisters, Bessie who lived to 104 (died 1995) and Sadie who lived to 109 (died 1999), thought a woman would eventually become president but not a colored man. They disliked the term black "We're not black, we're brown, we're colored." They also were OK with the formal race designation of Negro.
The sisters tell their story in "Having Our Say: The Delany Sisters' First 100 Years," playing now at Goodman Theatre.
Raised in a family of achievers (lawyers, a judge, doctor, teachers and dentists, their father was the first colored person (they also didn't like the term, African-American. "We're American" they shout) to rise to bishop status in the Episcopal Church in the US. Read More