SOMEWHAT RECOMMEND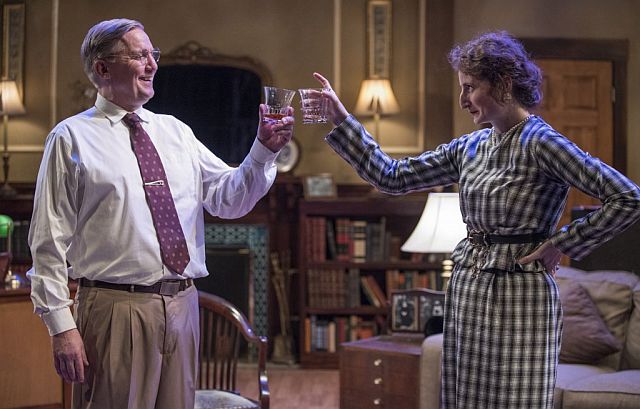 "Truman and the Birth of Israel" is a politically wonkish tale about a fictional encounter between the retired 33rd President and a young, future congresswoman, Bella Abzug (Catherine Dvorak).
At this point she is a rising New York attorney already showing a penchant for championing Zionist, feminist and civil rights ideals that will be her trademark in later years.
The action takes place in the home study and garden of Harry S. Truman (Tim Kough).  Abzug has been assigned to represent "Give'm Hell Harry" in a libel action the former President intends to initiate against an East Coast newspaper reporter who has allegedly defamed him by insulting his daughter's singing talent.
Truman's law firm assigns Bella Abzug to the case presumably because both she and the reporter are Jewish. Abzug feels certain that the defense will attack Truman for his past anti-Semitism and sets out to understand the complexities of a man who was once a card carrying member of the KKK but is also credited with helping to make the State of Israel a possibility.