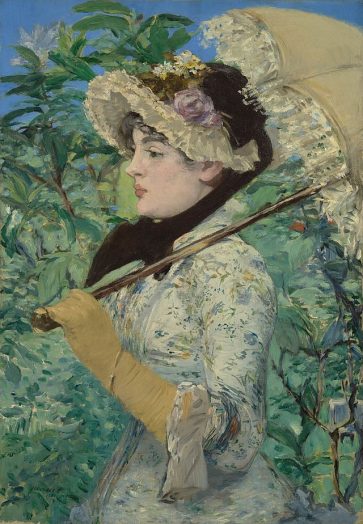 If you are only familiar with 19th century French artist Édouard Manet's early and middle period styles you are likely to find quite a few surprises in  "Manet and Modern Beauty," a wonderfully extensive, new exhibit at the Art Institute of Chicago that showcases his later works.
Before he died in 1883 at age 51 from complications from syphilis and rheumatism, Manet was influencing other painters as he moved from a transgressive style in the 1860s to Impressionism in the 1870s and from historical and religious subjects to modern life and what he could capture "plein air" as influenced by Berthe Morisot.
Now, get to know his late 70's and early 80's works plus see some earlier, important Impressionism pieces. "Manet and Modern Beauty" is the first Art Institute show to focus just on Manet in more than 50 years.