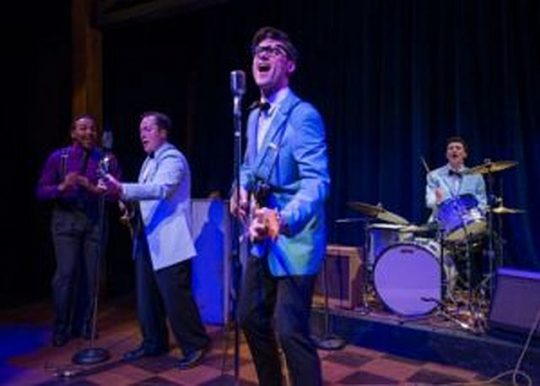 Some very fine performances and productions were honored at the 50th anniversary of the Jeff Awards Oct. 22 at Drury Lane in Oakbrook Terrace.
As an example, American Blues Theater's "Buddy – The Buddy Holly Story"  received the most awards:  Production – Musical -Midsize, Director Lili-Anne Brown, Principal Performer in a Musical Zachary Stevenson, Music Director Michael Mahler,and Ensemble – Musical or Revue.
But think about it.  When the Academy of Motion Picture Arts and Sciences name the Oscar winners each year, movie goers who haven't seen the award-winning shows still can catch them on DVD, Netflix and other film distributes.
There are arguably many people who would still like to see the American Blues Theater's production.Read More