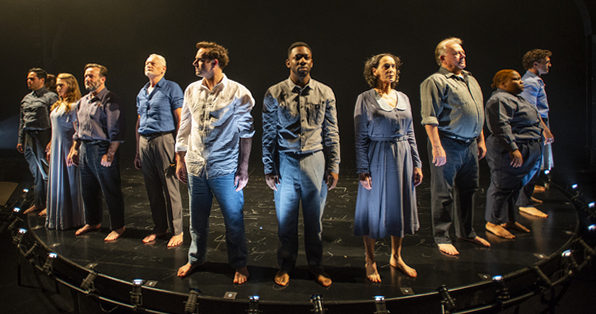 2 ½ stars
Free-Style Chaos Defines Augie March
This theatrical version of "The Adventures of Augie March," at the Court Theatre perhaps serves to illustrate why the popular novel by Chicagoan Saul Bellow has never before been adapted to the stage.
The story line basically follows everyman hero Augie March (Patrick Mulvey) as he meanders aimlessly through life allowing the people he meets to shape his journey. In this way Bellow suggests the arbitrariness of life and is perhaps a cautionary tale of the dangers of undefined goals.
The play opens in the Atlantic Ocean with Augie and his maniacal companion (John Judd) floating in a lifeboat after the sinking of their merchant ship.
During a flashback, Augie's odyssey begins in the 1930s depression era crowded apartment he shares with his mother (Chaon Cross), two brothers and an overbearing Russian Jewish grandmother (Marilyn Dodds Frank).
Along the way Augie meets an odd assortment of characters which is one of the hallmarks of Bellow's writing as he reveled in the peculiarities and idiosyncrasies of humanity.