RECOMMENDED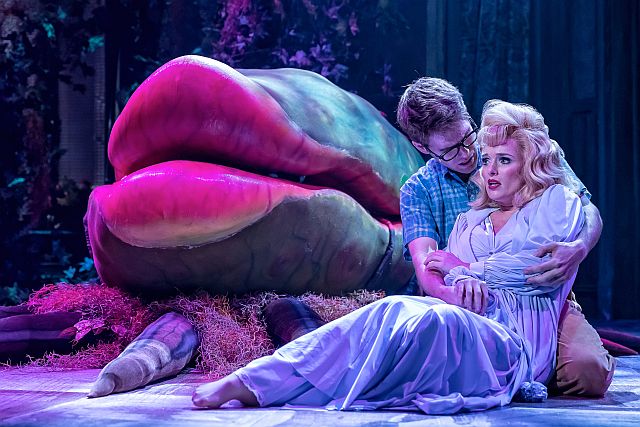 With Halloween 2018 on the horizon, "Little Shop of Horrors" plays into the spookiness of the season. The sort-of-dark musical comedy is now running at Drury Lane Theatre in Oakbrook Terrace. It's more spirited, shall we say, than scary.
The action centers around a dilapidated flower shop on Skid Row and its hard-scrabble denizens. The two central characters are Seymour, a hapless employee played by Will Lidke, and Audrey, his tartly dressed coworker and the object of his affection played by Kelly Felthous. Mr. Mushnik, their boss played by Ron E. Rains, is just as down on his luck as everyone else.
Seymour suddenly is offered success beyond his imagination by a demanding, carnivorous, exotic plant on a growth spurt. The condition? The plant is blood thirsty.