RECOMMENDED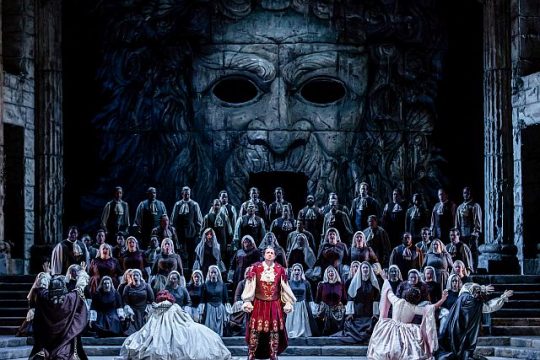 If you have ever been caught in a storm while sailing or found yourself on a rough boat ride in Lake Michigan you can understand why Idomeneo is ready to bargain with Neptune in return for a safe harbor after being tempest tossed while returning from the Trojan War.
Neptune, willing to make a deal with Idomeneo says he will assure his safe arrival at shore but in return the hero must sacrifice the first person he sees.
Like many mythological Greek gods of yore Neptune seems to really enjoy some irony. As it turns out the first person Idomeneo spots is his very own son Idamante. Ah! The stuff great opera is made of.
This Lyric Opera of Chicago's revival of Wolfgang Amadeus Mozart's Idomeneo with a stellar cast of singers and awesome orchestra led by Music Director Sir Andrew Davis, is indeed lyrical.Read More