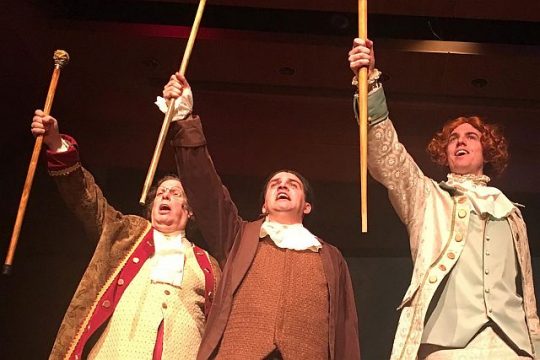 3 stars
A fun way to renew acquaintance with the founding of the United States of America and learn more about the significance of July 4 is to see "1776" at Skokie Theatre.
The musical with book by Peter Stone is a fictionalized account of the goings on that led the delegates of the Second Continental Congress to eventually, unanimously vote for Independence on July 2 and approve the Declaration of Independence document on July 4, 1776. Just don't expect a fast-paced "Hamilton" style musical.
While "1776" also boasts the Tony Award for Best Musical (1969), the music and lyrics by Sherman Edwards paint the dithering and arguing by the delegates with a brush dipped in sarcastic-toned ink.