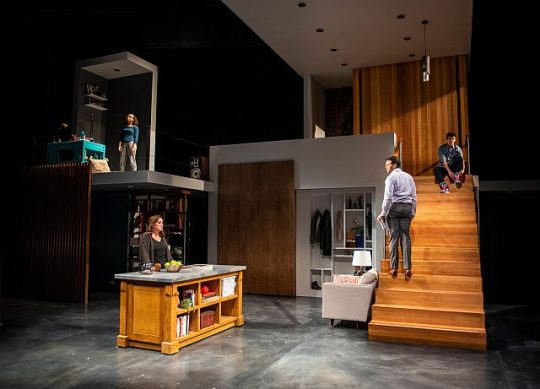 4 stars
"Next to Normal" brilliantly and unerringly brings to the stage what life is like in a home where a family member is mentally ill.
Penned by Brian Yorkey who also did the lyrics and with music by Tom Kitt, the show took three Tony awards in 2009. It also won the Pulitzer Prize for drama because even though it has highly expressive musical numbers, it is not a feel-good musical.
"Next to Normal" is a heart-wrenching drama about a husband who keeps trying to help his wife combat what has been diagnosed as bi-polar depression triggered by the death of their young son early in their marriage and about their teenage daughter who no matter how successful she is in school, can't get the attention she deserves and craves.