UPCOMING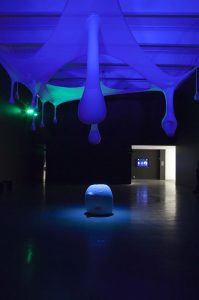 It's a given that Chicago winters are defined by how much snow has to be shoveled and how many layers are needed to protect against the cold. But, hey, Chicagoans know the city doesn't shut down. So, Instead of hibernating the question is – what's happening in and around the city to see and do early in 2017?
First was a look at some theater offerings premiering in Chicago. Now, let's take a look at what is happening on the art scene.
Two of the exhibit sites, Intuit and Chicago Artists Coalition, may introduce you to art spaces you didn't know or hadn't visited.
The next two exhibits are in well-visited art museums but are quite unusual. The last venue hosts art exhibits throughout the year but the place is often under the radar.