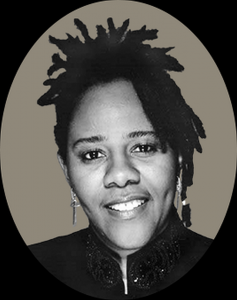 It seems virtually every day there are fabulous artistic programs being offered all around Chicago, many of which no one ever hears about. These gallery exhibits, theatrical productions and musical performances are often presented by individuals of exceptional quality and sadly only have one presentation.
On Nov. 10, 2017 a concert of the music composed by Chicago native Regina Harris Baiocchi was one of those exceptional events at Sherwood Community Music School / Columbia College on South Michigan Avenue.
Baiocchi's music has been performed by the Chicago and Detroit Symphony Orchestras and in concerts around the world. Her refined and sophisticated compositions are inspired by various musical genres and are often informed by the experiences of African Americans, women and poets.
A poet herself, her music is very lyrical but she likes to play with percussion and the dynamics of sound.
In the opening piece, "Miles per Hour" the lone trumpet of Edgar Campos is heard only offstage for a full minute or two before he slowly emerges from the wings.  Providing a sense of musical motion heard at first in the distance then moving toward you.
The impressionistic "Deborah" is inspired by a painting by Lillian Brulc has the most talented and versatile Dr. Jimmy Finnie, percussion chair at Indian State University, moving adroitly between marimba, vibes and drums accompanied by Beverly Simms, piano.
"Ask Him" is a page from the composer's jazz book it has a sultry quality fully enhanced by the vocals of Dee Alexander with Dr. Thomas Wade Jefferson (North Park University & Sherwood Conservatory) on piano, accented by the saxophone of Edwin Daugherty.
Baiocchi returns to her "classical" sensibilities in a modern solo cello (Jill Kaeding)  performance "Miriam's Muse" accompanied by Michael Keefe, piano.
"Farafina" described as a vocal jazz suite work in progress is translated as "Land of the Black Skin," features an un-ornamented vocal by Cherresa Lawson giving it a haunting call and response quality, accompanied by Jimmy Finnie on marimba and David Bugher on vibraphone with an African style rhythm.
Flutist Nathalie Joachim performed "Praise Dance" unaccompanied and reminiscent of a shepherd on a hillside revisits the composers' penchant to explore the way brass and wind instruments interact with the atmosphere and seemingly hang in the air.
"Hold Out for Joy" is from the opera "Gbeldahoven: No One's Child" by Regina Harris Baiocchi based on the lives of Zora Neale Hurston and Langston Hughes.  A soulful melody performed by Cherresa Lawson with vibraphone accompaniment (David Bugher).
Natalie Joachim (flute) returns with "Three Brevities" composed by Regina's mentor Dr. Hale Smith providing some insight into her own musical inspiration.
"Nilisikia Sauti Kubwa" is a holiday choral music based on Swahili poetry arranged for tenor (Kameron Locke), trumpet (Edgar Campos), crotales (Jimmy Finnie) and piano (Michael Keefe). Once again with a beautiful lyrical melody Ms. Baiocchi allows the lone trumpet to sound like a voice in the distance as the tenor vocal rises slowly above the instrumental in this piece translated as "I Heard a Voice."
The concerts concluded with two contemporary jazz songs, the cool "Lovers & Friends" and the upbeat "Dream Weaver" with Dee Alexander (vocal), Edwin Daugherty (saxophone) and Thomas Jefferson (piano).
Regina Harris Baiocchi is a thoughtful, versatile, and accomplished composer. Selected works can be heard at a concert of "6 Degrees Composers" 2:30 PM on Sunday, Nov. 19, 2017 at Roosevelt University, Ganz Hall, 430 South Michigan Ave., Chicago.  Admission is Free.
Learn more at Baiocchi
Reno Lovison
(Guest reviewer Reno Lovison produced the video of the concert that will be seen in Chicago on CANTV in January 2018.)