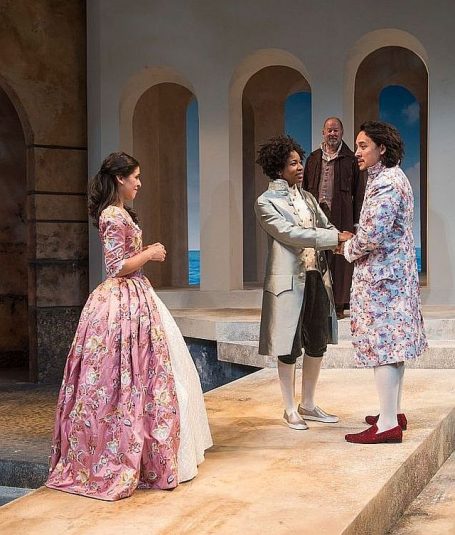 4 stars
William Shakespeare's "Twelfth Night" (subtitled "Or What You Will") must be Writers Theatre's holiday gift to show lovers who enjoy witty entertainment.
Its outstanding cast and superb direction bring out all the deliberate jests, entertaining horseplay, subplots and musical interludes that mark the Bard's wicked sense of humor.
Meant as entertainment that befits the bawdy disorder that had traditionally been part of the Eve of the Feast of Epiphany, the play hinges on Shakespeare's fondness for females dressed as males and the ensuing falling-in love confusion.
There are also the playwright's deceptively honest answers such as when Olivia, a woman in mourning whom Duke Orsino hopes to wed, asks his emissary, Cesario (really Viola, dressed as a young man), if she is a comedian (another term for actor). She answers "I am not that I play."