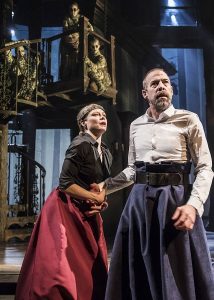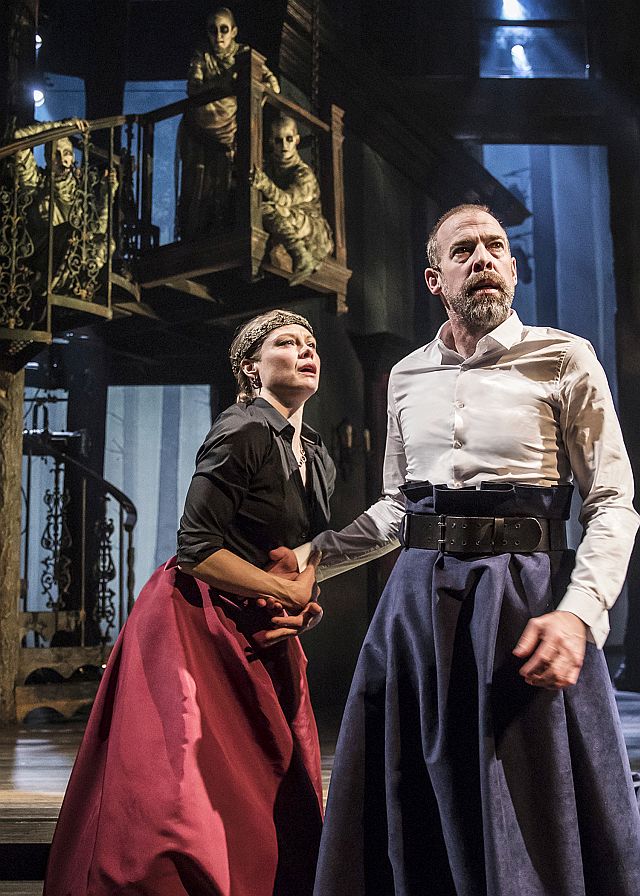 RECOMMENDED
Ah, the "Scottish play," in all its gory allegorical ambition, madness and magic, closes the 2017-18 Chicago Shakespeare's season.
Adapted and directed by Aaron Posner and Teller, who did Chicago Shakes' "Tempest"  production, their "Macbeth" proves a worthy vehicle for ghostly special effects and a bit of audience participation.
Maybe engaging the audience as the drunken porter (Matthew Floyd Miller) does immediately after the blood splotched Macbeth and Lady Macbeth appear following  the murder of Duncan (Christopher Donahue), offers welcome comic relief. This is the first time I have heard audiences laugh and converse with the Porter during "Macbeth."
But then the play descends into the darkness of never-ending death as Ian Merrill Peakes as Macbeth finds that one murder has to lead to another and Chaon Cross as Lady Macbeth realizes their murderous ambition ends in madness. Cross' sleeping-walking  "Out damn spot" scene declares her formidable talent.