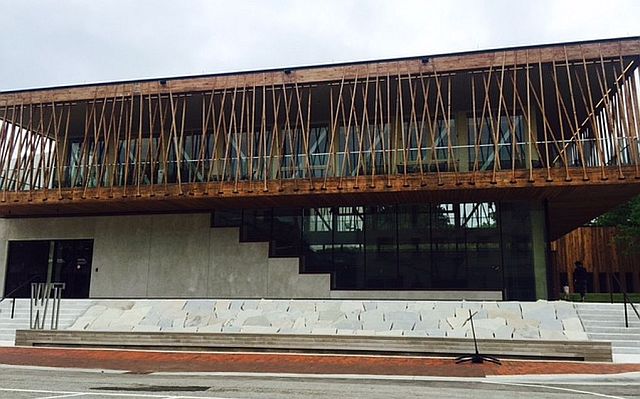 Not all memorable theater is in the city. Chicago's suburban theaters put on Jeff award-winning productions. But whether looking to the city or suburbs or both, one way to not miss a show you want to see is to save this Sneak Peak Series and mark productions for tickets or theaters for subscriptions. Enjoy! (Note: Some companies spell their work and space theater but others use theatre. Both are correct.)
North
Citadel Theatre
The theatre is in a school building at 300 S. Waukegan Rd. Lake Forest.
Citadel is doing "The Little Foxes, Sept. 28-Oct. 28 followed by Joseph and the Amazing Technicolor Dreamcoat"  Nov. 16-Dec. 23.  An early 2019 show is TBA but then "Sentimental Journey" is Apr. 26-May 26.
For tickets and other information call (847) 735-8554 and visit Citadel Theatre.
Marriott Theatre
The theatre does professional musical productions in the Marriott Resort at 10 Marriott Dr,. Lincohnshire.
The season continues with "Murder for Two" through Aug. 26 followed by Sweet Charity" Sept. 5-Oct. 28, "Shrek the Musical" (children's show) Oct. 5-Dec 30 and concludes with "Holiday Inn" Nov. 7-Jan. 6.
In addition to the shows, the theatre is hosting  a fundraising concert in memory of director/choreographer Rachel Rockwell Sept. 17 called "We Three" featuring the stars of Marriott's "Mama Mia," Meghan Murphy, Cassie Slater and Danni Smith.
For show tickets call (847) 634-0200 and visit Marriott Theatre.  To get tickets to "We Three" call the Marriott or order on line tickets at  Ticket Master.
Metropolis Performing Arts Center
The Center, at 111 W. Campbell St., Arlington Heights, is currently doing   "Beehine" through Aug. 25, then "Chorus Line" Sept. 20-Nov. 3 and "James and the Giant Peach Jr. Nov. 8-10. In 2019, productions continue with "Mouse Trap" Jan. 31-March 16 and "A Funny Thing Happened on the Way to the Forum" May 16-June 29 and "Buddy, The Buddy Holly Story" July 18-Aug. 24.
For tickets and other information call (847) 577-2121 and visit Metropolis Performing Arts Center.
Music Theater Works
Productions are usually in Cahn Auditorium on Northwestern University's campus at 600 Emerson St. at Sheridan Road, Evanston.
Currently "Anything Goes" continues through Aug. 25 then it's "Judy Garland: Come Rain or Come Shine" Oct. 5-14 and "Into the Woods" Dec. 22-31 .
For tickets and other information call (847) 920-5360 and visit Music Theater Works.