HIGHLY RECOMMENDED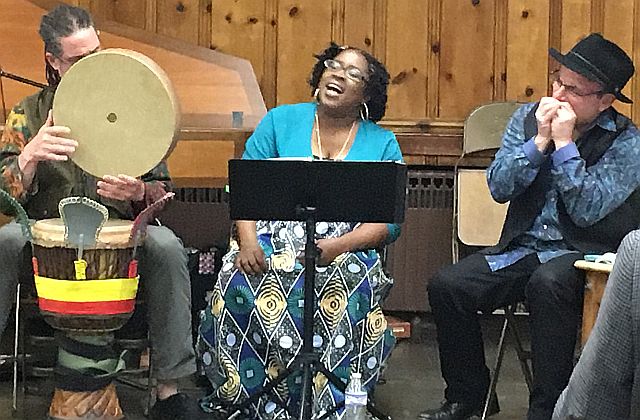 Created as part of the Bach+Beethoven Experience, "Chicago Stories: Book 2" challenges local composers to write a musical suite that utilizes baroque instruments to tell a story about Chicago.
One of the hallmarks of Bach+Beethoven Experience is to create a casual relaxed atmosphere to enjoy music of vintage instruments. There is nothing stuffy about this experience and I venture to say it can be enjoyed by virtually anyone regardless of musical tastes or preferred musical genre.
The premiere performance was presented Sept. 29, 2018 in the Sky Room at the Loyola Park Field House in Rogers Park overlooking Lake Michigan.
The first suite, "Stories of the Bloomingdale Trail" by Ronnie Kuller, was created to evoke memories of the trail's past as part of an industrial corridor and rail line that contrasted with the present sounds of the walkers, runners, and bicyclists who enjoy the narrow elevated green space. The trail cuts a nearly three-mile path parallel to North Avenue from Ashland on the east to roughly Central Park on the west.Read More