RECOMMENDED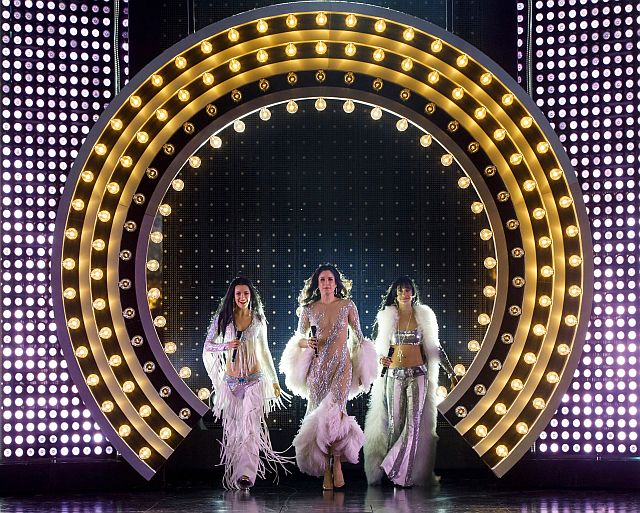 Cher, born Cherilyn Sarkisian on May 20, 1946 to Georgia Holt and John Sarkisian, also carries the names La Piere (step dad) Bono (husband) Allman (husband). Theater audiences will understand that those names are important in her life when they see "The Cher Show," a new musical now at the Oriental Theatre.
Sarkisian left after she was born but his genes gave Cher her distinctive coloring and facial features. Her mom was fair skinned and blond.
Sonny Bono gave Cher stage presence and love when she was a teenager, several of her songs,  son Chaz Bono and pushed her into television. Gregg Allman gave her companionship and unconditional love and son Elijah blue.
However, what audiences learn as "The Cher Show" plays out in its pre-Broadway tryout, is that mom was always there for her, that Bono, while married to Cher, totally took charge of her career, made a lot of money from it and left her with nothing. They also learn that she had a rocky marriage to Allman, a famed singer, song-writer, musician.