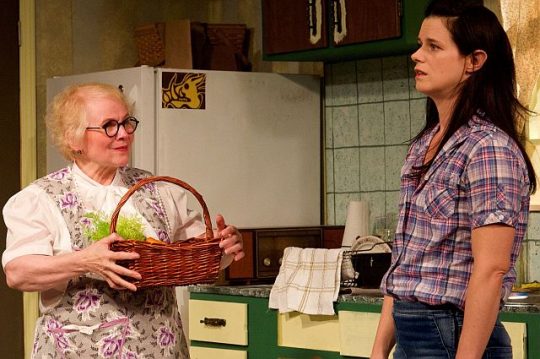 3.5 Stars
This world premiere slice of life drama is sure to strike close to home.
For many, the place they have lived and raised a family is more than an assembly of bricks and wood, it is a repository of memories and the physical manifestation of a life's work. When it comes time to consider leaving it behind there are more considerations than a change of address.
"The Safe House," commissioned by City Lit and based on a true story by Chicago playwright Kristine Thatcher, is expertly supervised by Producer/Artistic Director Terry McCabe.
You get a feeling you know where the cookie jar is in designer Ray Toler's cozy retro kitchen/dining room stage setting It brings us right into the domain of "Grandma" Hannah (marssie Mencotti) who must confront the realities of her changing condition and abilities.Read More