If looking for something a bit different to warm the spirit on a chilly winter night, check out the Salon Series at Amy Morton's Found Kitchen and Social House in Evanston.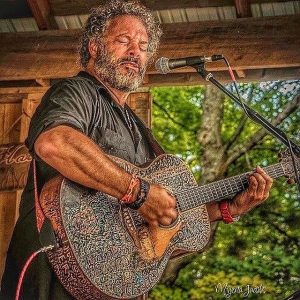 Veteran singer/songwriter Nicholas Barron who opened for Buddy Guy, James Taylor and  Al Green, starts a regular Wednesday night gig Jan. 18, 2017 in Found's intimate Salon Privé space. Cover charge is $10.
Or go the next night, Jan. 19, for the venue's Quarterly Burlesque Review, an hour-long show (8 to 9 p.m.) staring Eva la Feva, Ray Ray Sunshine and Lady Jack. Cover is $20. Reserved seating is offered with a dinner reservation.
If the salon idea sounds retro it's because Found is an eclectic place that fits Gertrude Stein's 1920's bohemian Paris.
It also fits its Chicago Avenue location in Evanston. This writer recalls while a student at Northwestern University many year ago, stopping in such places where a variety of intellectuals hung out.
Found Kitchen and Social House is at 1631 Chicago Ave., Evanston, IL. Visit Found or call (847) 868-8945.