Four Chicago doings, call them the ABCDs, are here to chase away January gloom.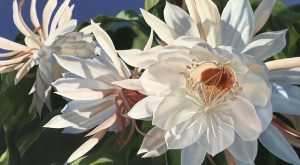 A is for an amazing art show of the works of homegrown, internationally known artist, Winifred Godfrey. Running from Jan. 14 through Feb. 25, 2018 at the Beverly Art Center, 2407 W. 111th St., Chicago, the show brightens the indoor landscape with her famed flowers. The opening reception is Jan. 14 from 2 to 4 p.m.. For more information call (773) 445-3838 and visit Beverly Art Center Events.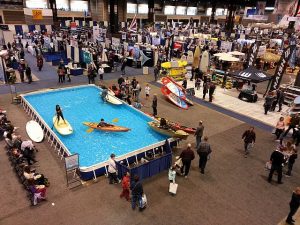 B stands for boat show. The annual Chicago Boat, RV and Sail Show is back in town. Held now through Jan. 14, 2018 at McCormick Place, 2301 S. Lake Shore Drive, the show becomes a fun family day. There's hands-on activities ranging from fishing and paddle sports to lessons, seminars and virtual reality experiences. For tickets and more information visit  Chicago Boat Show.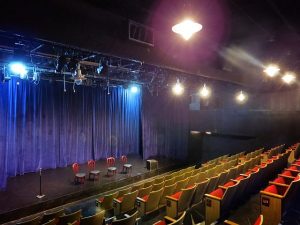 C banishes the doldrums with comedy. The Chicago Sketch Comedy Festival returns to the city Jan. 11 through 21, 2018 at  Stage 773. The venue is a theater complex at 1225 W. Belmont Ave. What to expect: 130 shows by returning troupes and new artists. Among the highlights is " The Future is Female: A discussion with women about the climate of Chicago comedy," Jan. 20, 3 p.m. in the Thrust theater with panelists from The Second City, Susan Messing of Annoyance Theater and WGN Radio's Patti Vasquez. For schedule, tickets and other information call (773) 327- 5252 and visit Chicago Sketch Fest. www.chicagosketchfest.com.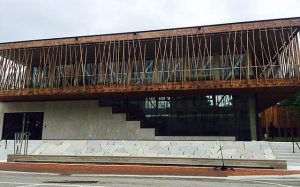 D is for that important word "discount" because $10 and $15 or less tickets are now available for Chicago Theatre Week. The annual week when Chicago area production companies have tickets for their shows at special prices is Feb. 8 through Feb. 18, 2018. But tickets for shows that week went on sale Jan. 9 and they go quickly. To snag the show you want visit Chicago Theatre Week.  To see a list of all shows visit League of Chicago Theatres at Chicago Plays.
Enjoy!
Jodie Jacobs