SOMEWHAT RECOMMENDED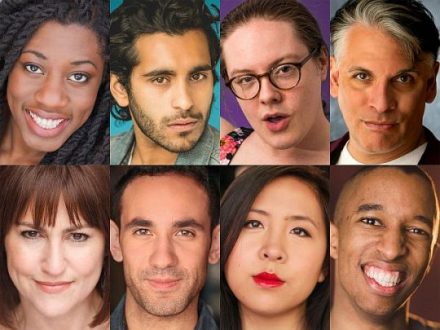 It can be said that any piece of literature is a conversation with the author across time and space but Iranian playwright Nassim Soleimanpour takes this to a new level.
For those interested in a nontraditional performance experience, "White Rabbit Red Rabbit" presented by Interrobang Theatre Project is an enjoyable, thought provoking, perhaps at times, philosophical, leap into experimental theater.
A different actor every night is presented with a few props and a sealed script which is opened on stage. At this point the actor follows the instructions and performs accordingly. Performers: Stephanie Shum (September 24) JD Caudill (October 1), Echaka Agba (October 8), Michael Turrentine (October 15), Joe Lino (October 22), David Cerda (October 29), Shawna Franks (November 5) and Owais Ahmed (November 12).
For some this may be a trip down a proverbial rabbit hole but others like "Alice" may encounter a splendid adventure.
Part of the intrigue is that no one (including me) is permitted to talk about the details of the play because no one sees exactly the same show twice.
Approximately one hour long, it is a kind of improvisational comedic/dramatic,social experiment.
If you are expecting a traditional night at the theater this may not be your thing but if you are looking for a refreshing break from the ordinary then hop over to see "White Rabbit Red Rabbit."
DETAILS: "White Rabbit Red Rabbit" is at The Den Theatre, 1331 N. Milwaukee Ave., Chicago, through Nov. 12, 2018. For tickets and other information call (312) 219-4140 and visit Interrobangtheatre.
Reno Lovison
For more shows visit Theatre in Chicago