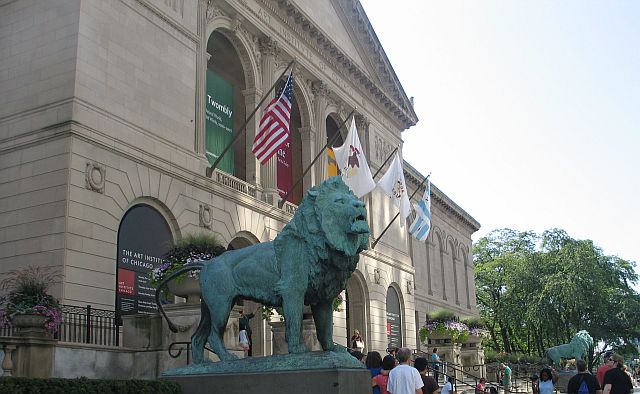 First Happy Birthday AIC.!
Secondly, everyone is invited to celebrate with the Art Institute of Chicago by participating in a humongous group photo on the building's front steps, 111 S. Michigan Ave. at 10 a.m. Dec. 8, 2018.
The photo is followed by Gallery Talks at noon and again at 2 p.m.
See the wonderful video to go with the anniversary celebration by visiting this YouTube Anniversary site.
The video's scenes are delightful but what I remember is taking classes there back in the late 1950's in rooms off, what seemed like an immense basement-like hall.
It appeared to me to have a ceiling three-stories up. But the space didn't matter because before and after class I could wander the galleries, visit my favorite works and pick up postcard-sized pictures to take home.
Of course this space later was finished, additions were added as the museum kept growing until it looks like it does today and the school moved to other buildings.
But to me, changes and all, the Art Institute of Chicago still feels like a second home.
Jodie Jacobs