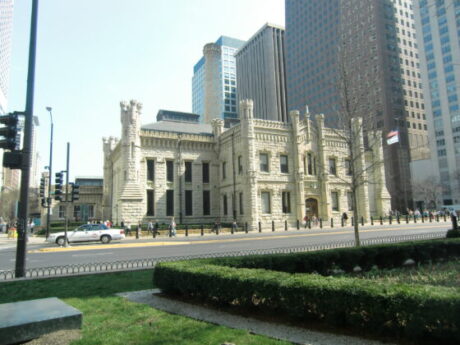 Most show goers know by now that many theaters in the Chicago area have suspended or postponed their current 2020 productions in accordance with state and local recommendations to prevent the spread of the coronavirus. Ticket holders not sure if the show they were planning to see is currently on, should call the theater to check. Lookingglass Theatre (see photo) was among the latest to cancel its current production.
Given that so many shows have been cancelled or delayed and that going to a show even if it is still on has becomes health risk, the Jeff Awards, a group that usually sends judges to Chicago area's opening nights, has suspended its judging of productions until May 1.
The organization will re-access the decision on that date if judging should resume.
Even though audiences may attend a show because they are season subscribers or because they are attracted by a production's theme or title so don't pay attention to whether the theater or the show receives an award from the Jeff Committee, the production companies, actors and associated directors and designers do care if they receive Jeff recognition.
The Jeff Awards have been recognizing excellent theater (also spelled theatre) productions and individuals since 1968. With approximately 250 theater production companies in the Chicago area, that means attending a lot of shows to nominate and award the ones deemed the best.
Since 1973, awards have not gone to just Equity (union) productions, but are also handed out to nonequity productions.
Anyone visiting the Review section of Theatre In Chicago can see if a show has received the note "Jeff Recommended." What that means is that a Jeff judge thought that at the opening night performance at least one element was considered excellent. The production is then eligible for award nominations.
Jeff Awards Chairman John Glover explained the decision to temporarily suspend judges' visits.
"Our social responsibility to the community also includes our own volunteer members. While many of the productions we had planned to attend have been cancelled or postponed, our members are such dedicated theater supporters that many plan, in an unofficial capacity, to evaluate each situation and where possible, pay for and attend local theater when productions are available, in an effort to continue to support the local theaters during this difficult time. I am proud to be part of an organization that is such a champion for theater excellence and the companies that bring it to life," said Glover.
For more information visit Jeff Awards. For questions about eligibility visit [email protected] and [email protected]
Jodie Jacobs