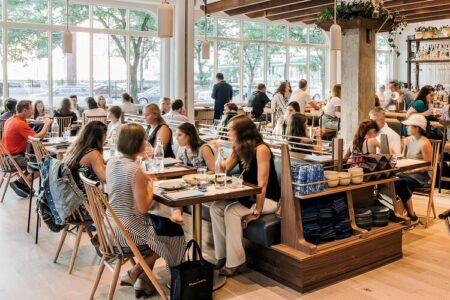 After surviving a winter of ordering out and shopping and seeing shows virtually, it's nice to find a few fun, in-person options filling the April calendar.
Chicago Restaurant Week
Now through April 10, diners have a chance to try a new on the city's food scene or popular but pricey upscale eatery at a more pocket-friendly level.
Menus are multi-course, prix fixe at $25 for lunch or brunch and $29 and/or $55 for dinner. Experience can be dine-in or takeout/delivery. (Price excludes beverages, tax, gratuity, and delivery fees). Find restaurants and menus at Chicago Restaurant Week Participating Restaurants | Choose Chicago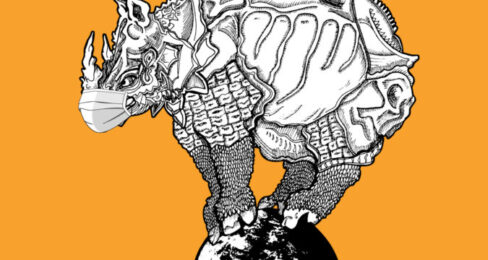 Pride Arts and Rhinofest
After missing 2021 due to COVID, Hint of Rhino: Rhinoceros Theater Festival 2022 , will be April 1 through May 7, 2022. Presented by The Curious Theatre Branch in association with the Pride Arts Center and Jimmy Beans Cabaret, Prop Thtr and Labyrinth Arts, shows will run Thursday through Sunday at Jimmy Beans Coffee (2553 W. Fullerton Ave, second floor) in Logan Square and at the Broadway Theater at Pride Arts Center (4139 N Broadway Ave) in Uptown.
Tickets to all events are $20 or pay-what-you-can. Proof of vaccination will be required at the door, and audience members and crew will remain masked inside venues. For ticket, show and other information visit  rhinofest.com.
Maxwell Street Market
Known for its crafts, clothes, music, street food and family fun, the historic Maxwell Street Market reopens April 3. Hours are Sundays from 9 a.m. to 3 p.m. For directions and more information visit City of Chicago :: Maxwell Street Market.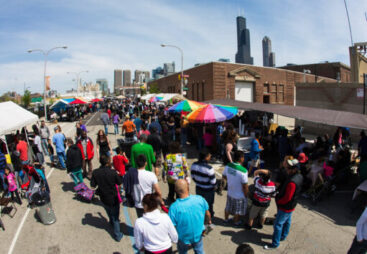 Expo Chicago
Among the world's leading art exhibition and programing, Expo Chicago will be at Navy Pier April 7 through April 10, 2022.
Expect to see more than 140 leading galleries from 25 countries ranging from Argentina, Ireland and Israel to Italy, Japan and Spain. For more information visit EXPO CHICAGO – Chicago's International Exposition of Contemporary & Modern Art.
Latino Film Fest
Coming in the second half of April, the Latino film Fest runs April 21 through May 1, 2022. For locations and more information visit CLFF – Chicago Latino Film Festival.
One of a Kind Show
Also end of April the spring version of the popular holiday art, crats and food exhibition at The Mart will be April 29 through May 1, 2022. For information visit One of a Kind Show | Welcome (oneofakindshowchicago.com).
Jodie Jacobs