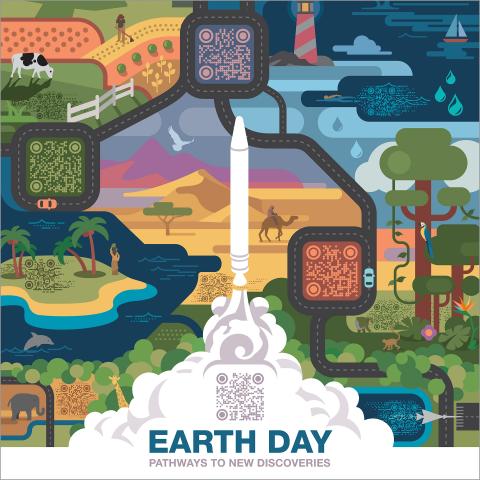 Earth Day is April 22, 2022. Here are some ideas on how to celebrate our Planet Earth, but also check with your local park district and forest preserve location.
On the national scene
Join NASA in its live chats with experts or with its virtual trivia games and at the @NASAEarth Twitter Space. See all the activities at Earth Day 2022 | NASA.
In Chicago
The Chicago Park District is doing a cleanup at more than 80 parks including the North Park Nature Center on April 23. To see which park is near you or where you would like to volunteer visit Chicago Park District/EarthDay..
In the burbs
At the Morton Arboretum,  run in the Champion of Trees 10 K on April 23. For more info and to register visit The Champion of Trees 10K | The Morton Arboretum. Then, celebrate Arbor Day with the Arboretum's giant plant sale April  29-May 1. Ticket still available at Arbor Day Plant Sale | The Morton Arboretum .
At the Chicago Botanic Garden Look for and enjoy the garden's budding plants or go online April 22 to Budburst which celebrates Earth Day with a webinar about climate change's impact visit ChicagoBotanic/Budburst.
Jodie Jacobs