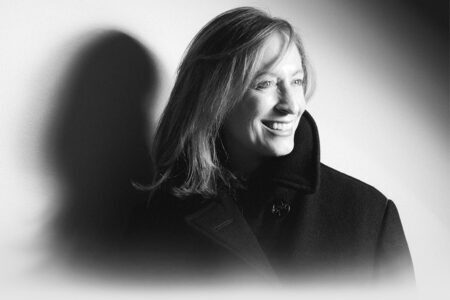 Susan V. Booth, Artistic Director of Atlanta's Tony-Award winning Alliance Theatre, will be leading another Tony-Award winning institution, Chicago's famed Goodman Theatre when Artistic Director Robert Falls turns over the helm this summer. Falls has led Goodman for 35 years.
Booth's 21 year tenure at Alliance Theatre's helm brought the Atlanta institution national recognition for artistic excellence, regional awards, world premiere musicals, a new theater plus rehearsal studios. Alliance was also recognized as a leader in literacy development for education programming by the US Dept. of Education.
"On behalf of the Board of Trustees, we are thrilled to welcome Susan Booth, an incredible artist and civic leader of national repute, as Goodman Theatre Artistic Director following her long tenure at Atlanta's most important theater company," said Goodman Chairman Jeff Hesse and Board President Maria Wynne, in a joint statement.
Their statement continued saying, "Her breadth of innovative leadership experience, artistic triumphs, depth of creative connections, and the unparalleled care and commitment she's demonstrated to the creative community makes Susan a great fit for the Goodman. She will be a dynamic force to lead us towards our Centennial Anniversary in 2025, and beyond."
Falls said, "I couldn't be more thrilled to pass the 'Artistic Director baton' to Susan Booth. She's an inspired choice with outstanding qualifications, a keen aesthetic eye and long-standing ties to Chicago. I know she'll bring inspired leadership, energy, and fresh ideas to an exciting new chapter for the theater."
Booth is no stranger to the Chicago theater community. She taught at Northwestern and DePaul Universities and was Goodman's Director of New Play Development from 1993 to 2001 when she shepherded new works from such writers as Luis Alfaro, Rebecca Gilman, José Rivera and Regina Taylor.
"The Goodman has long played a foundational role in my work as an artist and as an artistic leader. To have come up in a theater so deeply committed to bravery, authenticity and muscular aesthetics was a gift—a gift I've been able to take with me and build upon over the last twenty years in Atlanta," said Booth.
Other Chicago theater experiences include a Theatre on the Lake co-artistic directorship and artistic and outreach roles at Northlight and Wisdom Bridge Theatres.
"Now, to come home to this place as its next artistic leader—particularly at this moment of seismic and invigorating change in our field—is profoundly moving and humbling. I'm beyond grateful to the Board, the staff, the artists and the leadership of the Goodman for this extraordinary opportunity," Booth said.