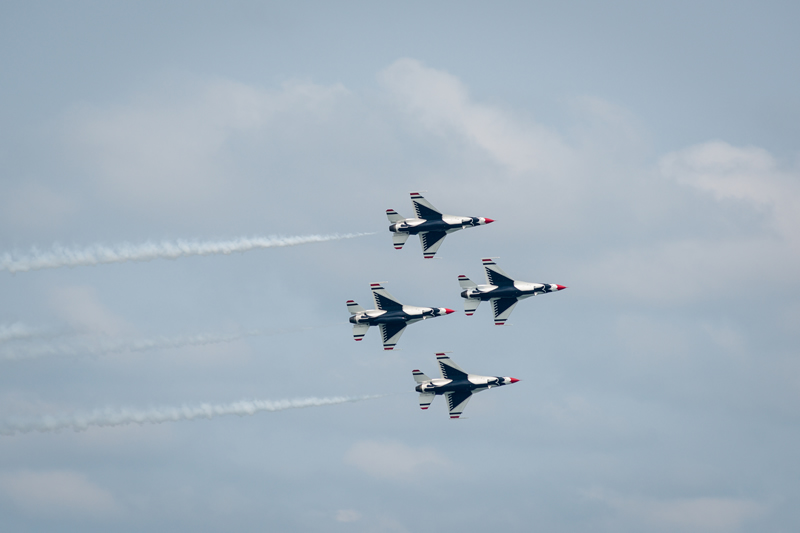 Photo curtesy or City of Chicago
Spread out the blanket, bring a chair or find a good viewing spot at Nay Pier, the US Air Force's Thunderbirds are performing this weekend over North Avenue Beach. The Chicago Air and Water Show  Chicago Air and Water Show is officially Aug. 19 and 20, 10:30 a.m. to 3 p.m.  in 2023. But people in the know like to go down there on Friday when they practice because the crowd, which has numbered over one million, is smaller.
What to expect: Incredible maneuvers by the Thunderbirds' F-16 Fighting Falcon, other military planes including the US Army's Golden Knights, such popular private air-show pilots as Susan Dacy in "Big Red.
How you know: It's all narrated by Herb Hunter who has been the "Voice of the Air and Water Show" for more than three decades.
Where to watch: North Avenue Beach, Navy Pier,
 Mercury Cruises, Wendella Boats, Shoreline Sightseeing Company, Seadog Cruises, Chicago's First Lady, the 360 CHICAGO observation deck and The Signature Lounge at the 95th or at its bar, next floor up.
Jodie Jacobs