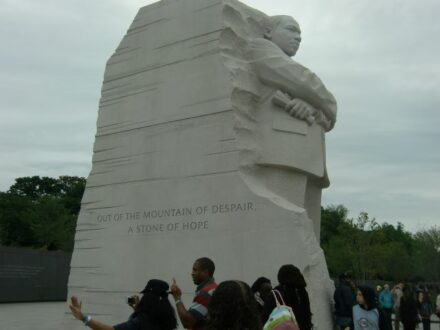 INDOORS
Martin Luther King celebrations
The Art Institute of Chicago has a week of programs scheduled starting on Monday, Jan. 18, 2021. That is the official "Martin Luther King Day" this year. "MLK Day" as it is often called, is the third Monday of January because it is close to King's birthday on January 15
The first program is a virtual performance by the Rebirth Poetry Ensemble and In the Spirit from 5-6 p.m. CT. Registration is needed but is free.
For more information visit ARTIC/KingDay and KingDay/Virtual.
OUTDOORS
Put outside activities on the calendar. Your forest preserve district has suggestions of where to go and what is available. So go sledding, cross country skiing, hiking. Or ice fishing.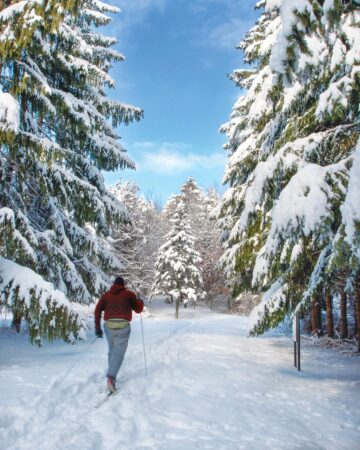 Lake County Forest Preserves
As an example, check the winter sport's page for Solar-lit Evening Hikes
On a 1.3-mile fitness trail at Old School Forest Preserve in Libertyville and a1.65-mile hilly section of the Millennium Trail next to the Winter Sports Area at Lakewood Forest Preserve in Wauconda.. This activity is for walkers, snow shoe and cross country skiiers evenings until 9 p.m. through March 14.
Also look for Sledding at Lakewood in Wauconda and Old School in Libertyville. Lakewood is lighted and open until 9 p.m. Old school is a day time hill. Snowboards, toboggans and metal runners not allowed.
For Cross-Country Skiing find groomed trails at Lakewood's Winter Sports Area and at Old School, and along the Des Plaines River Trail between Old School and the Wright Woods Canoe Launch on Route 60. A 4-inch snow base is required for cross-country skiing at the Ryerson Conservation Area in Riverwoods.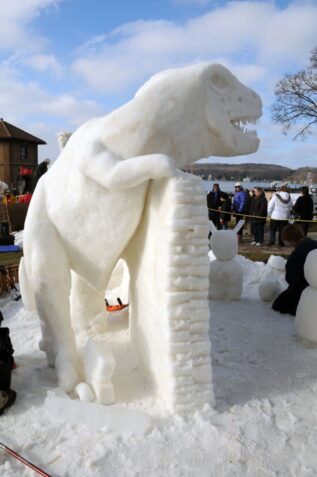 U.S. Snow Sculpting Championship plus festival
A more than two decades old annual event, Lake Geneva, WI's Winterfest 2021 Lake Geneva, Wisconsin (visitlakegeneva.com)
is a fun outdoor getaway  that this year is Feb. 3-7. It includes the US National Snow Sculpting Championship between teams from across the country.
Best day to see the finished works is Saturday, Feb. 6.
There is also an ice sculpture tour downtown plus beach bonfires and a cocoa crawl.
Jodie Jacobs