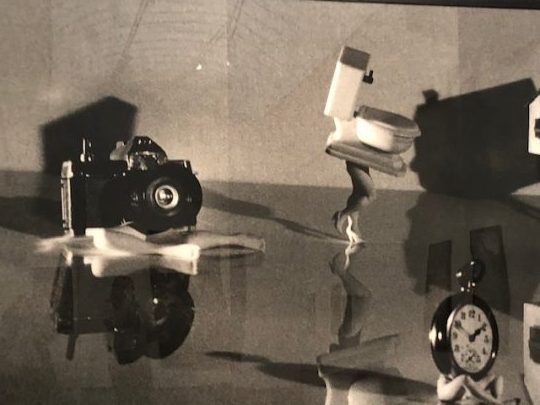 A new exhibit at the Museum of Contemporary Art Chicago should have viewers looking at the images, and then, looking again.  It's "Laurie Simmons: Big Camera/Little Camera,"  a multi-decade exploration of the roles people play, their expectations, how they see the world and how the world sees, or doesn't see, them.
The images in many of the photos are very specifically placed there by Simmons. They are miniature dolls and doll-house objects. They are life-sized dolls. They are puppets. Some are real people. Some have their eyelids closed but had open eyes painted on. Some props are oversized to hide faces so emphasizing the object that was defining them.
A see-through box on a long table in one gallery displays a large collection of the miniature items used in some of the photos.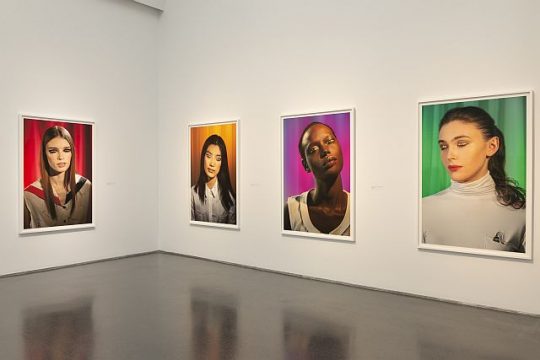 A post-war baby, Simmons grew up at a time when even though Rosie the Riveter had just represented women's can-do role in a man's world, the TV ads were promoting products women should use to have the whitest wash, cleanest floors, and makeup that would attract the guys.
A major retrospective, the exhibit shows how Simmons interpreted society over four decades. The show includes works from "Cowboys (1979), "Family Collision" (1981), "Color Coordinated Interiors" (1982-83), "Tourism" (1983-84), "Walking & Lying Objects" (1987-91), "Clothes Make the Man" (1990-92), "The Love " (2009-11), "How We See" (2015) and "Some New" (2018).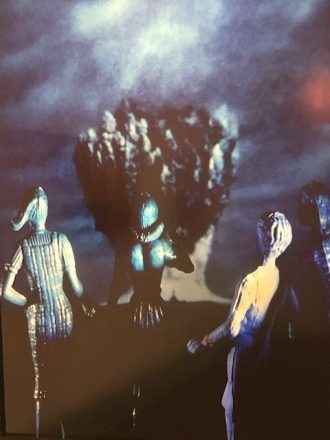 There is so much to see and think about that the exhibit deserves several visits.
DETAILS: "Laurie Simmons: Big Camera/Little Camera" is at the Museum of Contemporary Art Chicago, 220 E Chicago Ave., through May 5, 2019. For admission, hours and other information call (312) 280-2660 and visit MCAChicago.
Jodie Jacobs