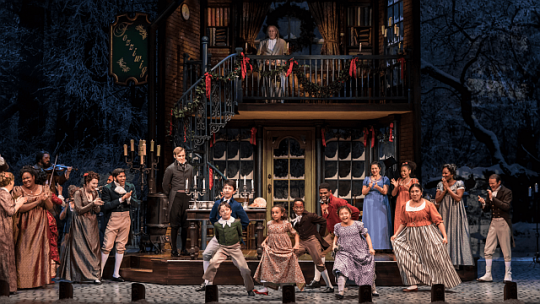 Instead of going crazy trying to get to even a quarter of the all terrific festivals, shows and events in and around Chicago this holiday season, make a plan. Figure out which show and happening you and/or your family want to see most, put them on the calendar, then list the next couple of things you would like to do.
Because there are so many events, they are divided into two parts with shows (because they need tickets) and special events (because they may be one-time, date-specific)  in Part I which is a sampler and not a complete list.
But first, why do events seem early or late this year?
Part of the problem of figuring what to do and when is that Thanksgiving, usually the start of the holiday season, comes late this year. That's the fault of our Gregorian calendar which started  back in 1582 when Pope Gregory XIII introduced it.
It puts Nov. 1 on a Friday in 2019 so that the first Thursday begins the following week meaning that the fourth Thursday begins when November is almost over.
Thus many events that usually start Thanksgiving weekend seem to be early but are not. They have stuck to their calendar of the third and fourth November weekend even though the fourth Thursday for Thanksgiving actually falls during the fifth weekend of 2019.  Whew.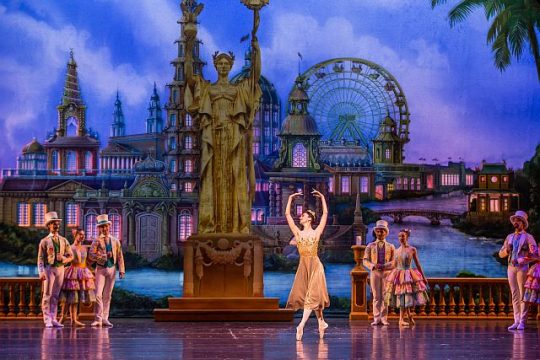 Holiday Show Sampler (In Chicago unless otherwise listed)

Theatre at the Center, Irving Berlin's "White Christmas" Nov. 14-Dec. 22, 1040 Ridge Rd., Munster, IN.
Goodman Theatre, "A Christmas Carol"  Nov. 16-Dec. 29, 170 N Dearborn St.
American Blues Ensemble's "It's A Wonderful Life" (Radio-style show) Nov. 21-2019 –Jan. 4, 2010. At Stage 773 at 1225 W Belmont Ave.
Chicago Theatre, Cirque du Soleil's "Twas the Night Before" Nov. 29-Dec, 8 175 North State St, Chicago, IL.
Auditorium Theatre, Joffrey Ballet's "The Nutcracker" Nov 30 – Dec 29 50 E Ida B. Wells Drive (formerly Congress Street)
The House Theatre's "The Nutcracker"  Nov. 21-Dec. 29, at Chopin Theatre 1543 W. Division St.
Chicago Shakespeare Theater, "A Q Brothers' Christmas Carol" (Hip Hop) Nov. 29-Dec. 23, 800 E. Grand Ave. at Navy Pier.
Metropolis Performing Arts Center, "A Christmas Carol" Nov. 29-Dec. 24 111 W Campbell St, Arlington Heights.
Cadillac Palace Theatre, Irving Berlin's "White Christmas" Dec. 10-Dec. 15, 151 W Randolph St.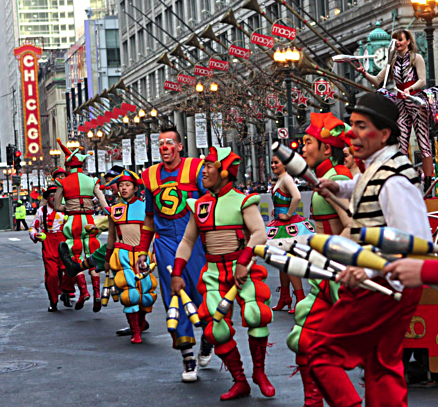 Holiday Happenings
Magnificent Mile Lights Festival Nov. 22-23, North Michigan Avenue
Chicago Thanksgiving Day Parade Nov. 28, Downtown State Street
Art Institute of Chicago Wreathing the Lions Nov. 29, 111 S. Michigan Ave.
Jodie Jacobs