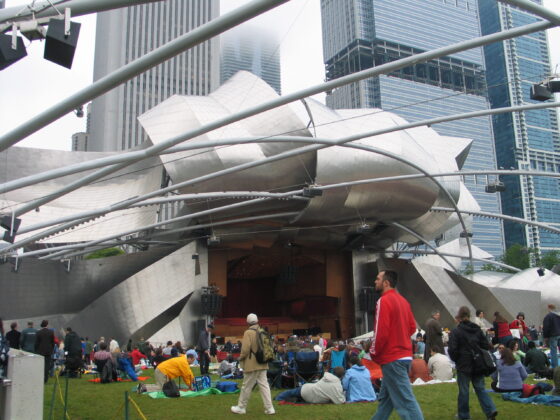 Midsummer Concert
While it is still "Midsummer," that sometimes mystical time of year around the Summer Solstice, go to the Grant Park Music Festival in Millenium Park to hear Mendelssohn's "Midsummer Night's Dream."
The concert, with Principal Conductor Carlos Kalmar and the Grant Park Orchestra, is June 23 at 6:30 p.m. and June 24 at 7:30 p.m. in the Jay Pritzker Pavilion. The concert is free for lawn sitters and asks for donations for reserved seats.
The Grant Park Music Festival is presented by the Grant Park Orchestral Association with support from the Chicago Park District and Chicago Department of Cultural Affairs and Special Events (DCASE). For programs and other information visit Grant Park Music Festival.
Up close with exotic and other animals
For a peek at some exotic animals and those you thought you knew, watch NBC's Earth Odyssey series on Brookfield Zoo.  Presented by Hearst Media, it starts 9 a.m. CT beginning June 24 with host Dylan Dreyer. She brings you up close to some of Brookfield's 500 species such as a tamandua. For more about Brookfield Zoo visit Chicago Zoological Society – Brookfield Zoo Home (czs.org)
Free Joffrey Ballet Performance
Back in Millennium Park, the Joffrey Ballet is holding a free, pre-perfomance dance class at 4:45 p.m. June 25. It is followed by a free program at 5:30 p.m. that features the Joffrey Company Artists, the Joffrey Academy and the Joffrey community Engagement Students. For more information visit Joffrey Ballet.
Jodie Jacobs