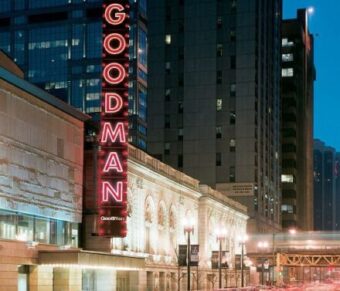 Chicago Theater and Arts used to list all the shows downtown and neighborhood venues for the coming season. Now, for the 2020-21 season we're typing in virtual events and shows that are streaming.
Here's a couple that may be missed if not immediately clicked.
"Boléro" presented by The Joffrey Studio Series, streams Feb. 26 at 7 p.m. CT. However, it just extended the streaming through March 2, 2021.
A world premiere with choreography by Yoshihisa Arai, costumes by Temur Suluashvili, Maurice Ravel's iconic score will be interpreted in the Gerald Arpino Black Box Theater at Joffrey tower. Running time is 16 minutes. To watch visit Boléro | Joffrey Ballet.
 "The Secretaries," a virtual Goodman Theatre reading, premieres Feb. 27 at 7 p.m. CT.
Written by Omer Abbas Salem and directed by Audrey Francis, the story revolves around four women in Aryan drag who want to be the Fuhrer's personal secretary in 1944.
Running time is 1 hour, 50 minutes with one 10 minute intermission. Registration is needed for this free event. For more information, visit GoodmanTheatre.org/TheSecretaries.
Related: Chicago Theatre Week
Jodie Jacobs