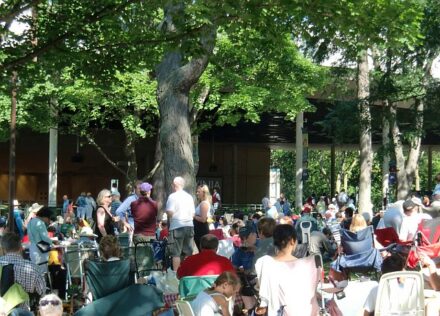 Ravinia, the country's oldest outdoor music festival, announced today it will be back operating a summer season outside beginning sometime in July.
First opened in 1904, Ravinia Festival had to close its gates last year to protect guests, staff and musicians from the COVID virus. But with the lowering of cases and easing of restrictions it will be doing what it does best, presenting a wide range of good music.in its 36-acre park in Highland Park, IL. Just expect to follow recommended protocols that will be announced along with ticket and program information.
"All of our performances will take place outside in our open air Pavilion with reserved-in-advance, distanced seating offered in the Pavilion, on the Lawn, and al fresco at our dining spaces," said a Ravinia statement released March 16, 2021.
"We are delighted that the Chicago Symphony Orchestra will return in July to its summer home here at Ravinia for its annual six-week summer residency. Our anticipation is doubled with Marin Alsop set to lead seven concerts with the orchestra in her first season as our Chief conductor and curator," the statement said.
Ravinia's lineup will b e announced in late April.
For more information visit Ravinia Festival and LiveMusicReturns.
Jodie Jacobs