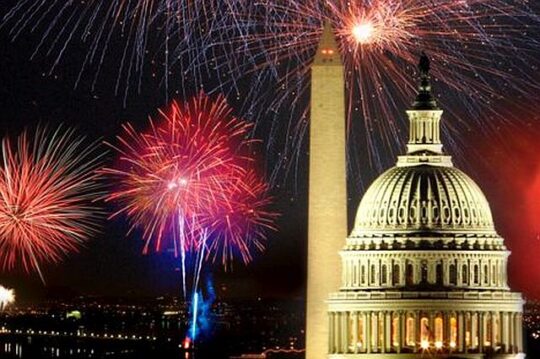 Cruise Lake Michigan
Instead of worrying about getting around downtown Chicago with the NASCAR Race July 1 and 2 in 2023, consider taking a fireworks cruise on Tall Ship Windy that Saturday before or Wednesday after July 4.
It goes from Navy Pier so you get the Pier's Fireworks without the downtown hoopla and street closures. You can also come down a day early  and stay in the Sable Hilton Hotel right on Navy Pier to enjoy fun rides, a beer garden, restaurants, art exhibits and a vacation with great views.
On the Fourth
Tune in to PBS at 8 p.m. CT July 4 for "A Capitol Fourth," a really special annual concert from Washington D.C. that features international stars and patriotic music.
Among this year's headliners are Renée Fleming, Boyz II Men, Belinda Carlisle, the Broadway cast of "A Beautiful Noise (Neil Diamond) the Muppets, the U.S. Army Herald Trumpets and the National Symphony Orchestra conducted by Jack Everly.
Then, stay tuned for Washington DC Fireworks shooting over the National Mall at 9 p.m. CT, co-sponsored by the National Park Service.
Happy Fourth!
Jodie Jacobs