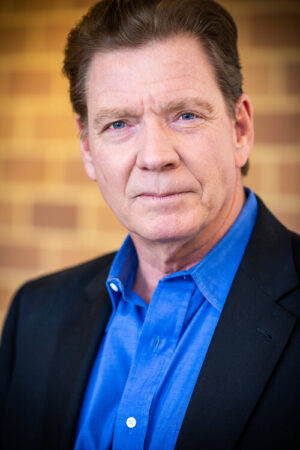 Citadel Theatre, a professional, equity organization led by artistic director Scott Phelps and manager/wife Ellen, both longtime actors and directors, is presenting a four-show season designed to overcome pandemic blues.
Phelps talked about the 2021-22 season during a recent phone interview.
Up first and on stage now through Oct. 17, 2021 is Neil Simon's funny, warm-hearted and insightful "Brighton Beach Memoirs." (For a review visit Chicago Theater and Arts/Brighton Beach).
"We were in rehearsal for it when we had to close March of 2020 because of the pandemic," said Phelps. "We've had a good response to the show. People are glad to be back seeing live theater.".
He added, "And we're glad to be doing live theater. There's not a lot for audiences here in Lake County. It's us and Marriott."(Watch shortly for article on Marriott season).
"The holiday show will be the musical, "You're a Good Man, Charlie Brown." Phelps said.
With book, music and lyrics by Clark Gesner, based on Charles M. Schultz's comics.  additional dialogue by Michael Mayer and additional music and lyrics by Andrew Lippa, it is more than a children's show, The musical has the Peanuts gang confronting and overcoming issues with help from friends.
"It's family-friendly, a show for all generations from Grandparents down to grandkids . I like it. It's upbeat," he said. Charlie Brown will run Nov. 19 through Dec. 23, 2021.
"Outside Mullingar," a romantic Irish comedy by John Patrick Shanley continues the season Feb. 11 to March 13, 2022.
"It's light. Shanley has written dark plays like "Doubt, " said Phelps. (Doubt-A Parable received the 2005 Pulitzer Prize for Drams)
"But people have been going through the pandemic. People need light. They need to laugh so we changed a couple of shows planned," he said
Phelps pointed out that Shanley, a gifted playwright and screenwriter, had also written "Moonstruck" with Cher. It won the 1988 Academy Award for best Original screenplay.
Referring to directors who advocated presenting plays that are challenging, Phelps said, We've done that but its not right for this year. We changed out a couple of choices.  People want to feel good.
The season ends with Steve Martin's witty comedy, "Picasso at the Lapin Agile," April 22  through May 22, 2022. It has Pablo Picasso and Albert Einstein discussing life's probabilities at a Paris café in 1904.
"This is the first show that we are bringing back. It was in  the second season at Gorton. Not many of our patrons have seen that," said Phelps.
Noting that the pandemic has changed our lives and how people will be discussing what was and what might be, Phelps added, "This is a good show to bring ack now."
For those who might not have been around or knew of Citadel Theatre's beginnings, it started in 2002 and put on shows in the basement of Gorton Community Center, a former school near downtown Lake Forest.. Citadel moved to its current space, a former science lab in what was a west campus school facility on Waukegan Road in Lake Forest in 1010. Citadel became an Equity company in 2015.
And Phelps plans to stay there. "I just signed another five-year lease," he said. Pointing out that the room's rows were raised, Phelps said, "There's not a bac seat in the house."
For tickets and more information visit Citadel Theatre.
Jodie Jacobs