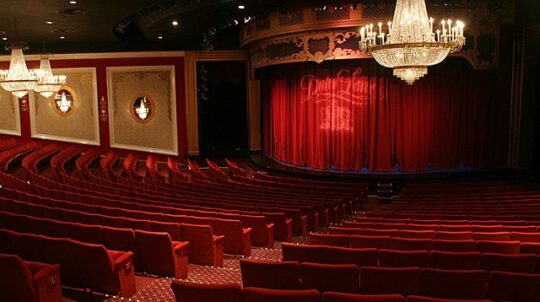 The 54th Jeff Equity awards ceremony, hosted by Chicagoan E. Faye Butler and directed by Jim Corti with music direction by David Fiorello, announced 46 winners in artistic and technical categories at Drury Lane Theatre, Oakbrook, Oct. 17, 2022.
The evening was a celebration of in person theater after going dark following the 2019 COVID outbreak. This year, the ceremony featured several nominated productions.
Paramount Theatre walked off with six awards in various categories for its production of "Kinky Boots" and Goodman Theatre earned five awards for "Good Night, Oscar" plus an award for "Gem of the Ocean."
Red Orchid Theatre took home five awards for "the Moors" and Porchlight Music Theatre received four awards for "Blues in the Night."
"Short Run Productions" was added this year as a new category to acknowledge the value of shorter productions and also recognize theaters returning to in-person shows following COVID pandemic closures.
For more award listings go to Jeff Equity Awards.  
For acceptance speeches and special moments check the Jeff Awards YouTube channel.
Jodie Jacobs