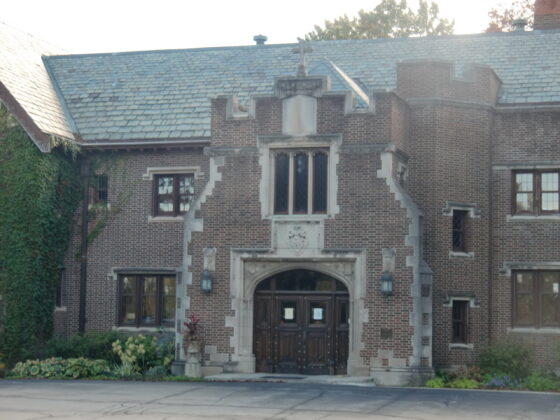 Tis the season for a couple of major changes in suburban theaters.
Most everyone in Chicago's theater community knows that Goodman Artistic Director Robert Falls had announced leaving in 2022 and that Anton Chekhov's a "A Cherry Orchard" in Goodman's 2022-23 season would be his last production. 
But word is out now that Writers Theatre in north suburban Glencoe has found its new artistic director and that the founding executive director of First Folio Theatre in west suburban Oakbrook is retiring.
First, take advantage of seeing a fine Equity production in an atmospheric estate before this not-for-profit theatre in the western suburbs closes in 2023.
With the retirement of Executive Director David Rice after 25 years, First Folio Theatre will be saying goodbye to the remarkable Mayslake Peabody Estate it calls home in Oakbrook.
It's worth going to the show just to see the estate, but the acting is excellent and the 2022-23 season has four shows representative of the kind of theater experience that gives First Folio a top-notch reputation.
Its final season features Margaret Raether's "Jeeves Intervenes," Louisa May Alcott's "Little Women," Ann Noble's "And Neither do I Have Wings to Fly" and William Shakespeare's "Twelfth Night."
For tickets and more information visit www.firstfolio.org.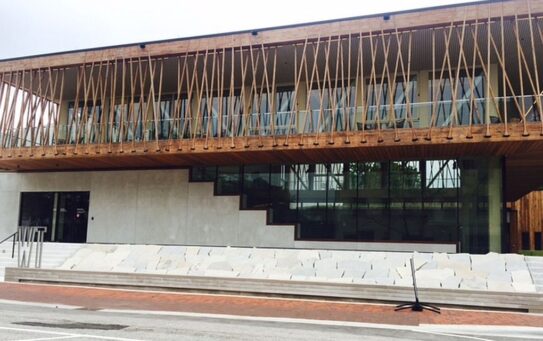 Now, expect even more new shows and projects than Writers Theatre has accomplished in the past. Seattle Repertory Theatre, the largest not-for profit theater in the Pacific Northwest and known for premiers, is losing Artistic Director Braden Abraham to WT in 2023.
He will be coming to town shortly after the late December 2022 closing of the premier of "Mr. Dickens and His Carol" by Samantha Silva that Abraham developed and is directing.  
Interim Artistic director Bobby Kennedy has been helming productions since WT co-founder Michael Halberstam resigned in July 2021.
Founded in 1992, WT has done more than 120 productions ranging from re- interpretations of classics to holding more than two dozen world premieres.
It also built a highly acclaimed theater complex designed by Jeanne Gang and her Studio Gang Architects.  
Jodie Jacobs