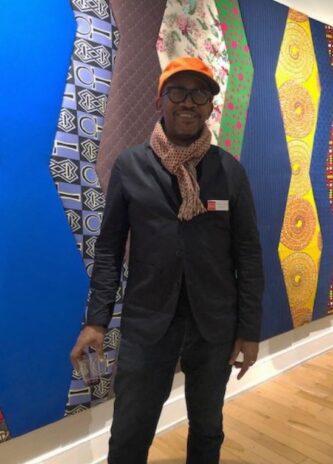 Visitors to The Art Center of Highland Park are treated to three different aspects of three-dimensional art in "Objects Oriented," TAC's latest exhibition.
Opened Nov. 18 and up through Dec. 30, 2022, the show features the designs and furniture of Norman Teague, the collages, designer kites, metal and ceramic sculptures of Michael Thompson and the unusual vessels of Zachary Weber.
TAC's exhibition is a chance to see the works of the three artists at the same time. They're all graduates of the Art Institute of Chicago and have reviews and gallery shows.
Teague is also an educator and an enabler of emerging artists. He was the lead craftsman and co-founder of the Design Apprenticeship Program at the University of Chicago's Arts Incubator and is an adjunct professor at the University of Illinois Chicago's School of Industrial Design.
Walk into the Center Gallery to view Teague's "Objects for Change" exhibit.
Thompson likes to see the possibilities in objects other folk may discard or use differently. He cobbles them together as ceramics and interwoven designs.
Take a left turn into the Cindi Elkins Gallery to see his "Re-Oriented" exhibit.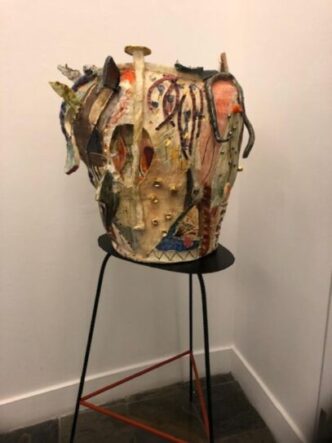 Zachary Weber is facinated by vessels and how they may be used. He says you may call them pottery). See his works "UnContained" in the Meryl Levenstein Gallery.
The Art Center of Highland Park is at 1957 Sheridan Rd., Highland Park, IL
Jodie Jacobs