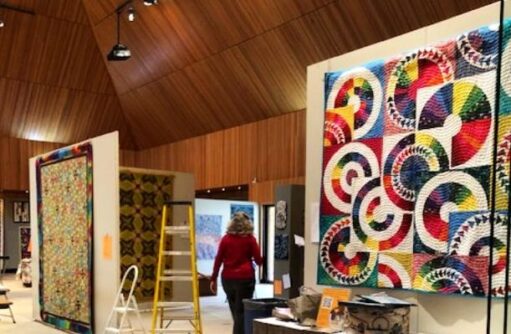 Not all colors are outdoors at the Chicago Botanic Garden. While CBG is getting ready outdoors for its soon to be sold out holiday Lightscape, the Fine Art of Fiber has taken over the inside of the Regenstein Center. 
Chicago Theater and Arts stopped for a sneak preview while it was setting up. Its impressive.
Extraordinary quilts, wall hangings and wearable fiber art such as shawls and jewelry, can be seen and items bought at the Art of Fiber show but it only goes Nov. 4-6, 2022. Hours are 10 a.m. to 5 p.m.  For more info visit Chicago Botanic Garden.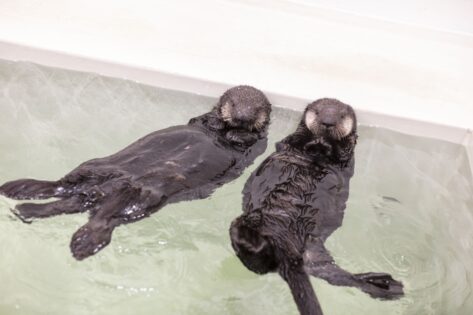 Shedd Aquarium
Penguins aren't the only cute, playful animals capturing attention at the Shedd.
Its two new otters now have names. The Shedd's Animal Care Team has named Otter 926 as Suri for California's Big Sur coast line between Carmel and San Simeon.
The other otter, known as 929 won the public vote name of Willow. For other otter news visit Shedd Aquarium and Sea Otter | Shedd Aquarium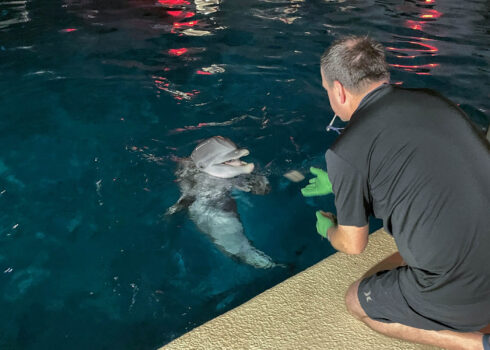 Brookfield Zoo
Go to Brookfield Zoo operated by the Chicago Zoological Society in suburban Brookfield, IL for lots of animal sightings, but not for its seven bottlenose dolphins.
Beginning early November, the dolphins (along with their support staff) have taken up residence at the Minnesota Zoo for about seven months while Brookfield's Seven Seas area is undergoing renovations.
Among the renovations is installation of a lift platform to allow quick adjustment to water depth, a new roof and a climate-controlled purifying system.
For more Brookfield Zoo info visit Chicago Zoological Society/Brookfield.
Jodie Jacobs