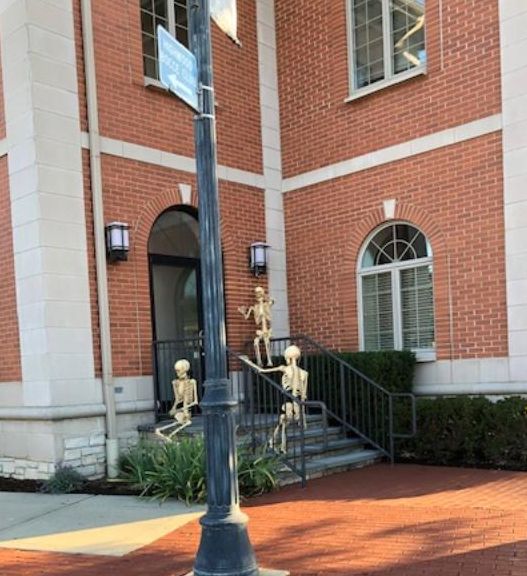 If you drive through downtown Highwood, a tiny northern suburb next to Fort Sheridan (they say they are a city) on the east side of the Metra tracks, you see many skeletons.
They don't look scary. They look like family members who have gathered for a reunion similar to what may be seen at the National Mexican Museum in Chicago National Museum of Mexican Art, Pilsen, Chicago and Dia de Muertos.
The Highwood skeletons are a good reminder that Dia de los Muertos (Day of the Dead) is celebrated throughout the Chicago area as a time to pay homage to and reunite family and friends who are still around with those who have passed on.
The Museum of Mexican Art is one place to go but another place, maybe unexpected, is Brookfield Zoo.
Sponsored by Chevrolet, the zoo's celebration is Oct. 28-29 from 10 a.m. to 5 p.m.
The zoo celebration ranges from face-painting (fees) and getting sugar skulls (while supplies last) to taking photos with the catrinas (traditional skeleton characters).
For more information visit CZS.org/DiadelosMuertos.
Jodie Jacobs