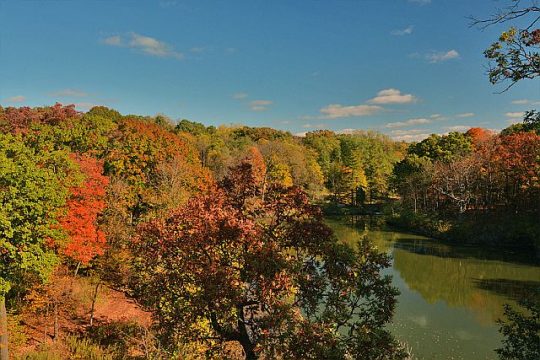 Of course visitors to the Morton Arboretum in Lisle and the Chicago Botanic Garden in Glencoe would expect to see trees changing their summer colors to seasonal autumn rose, gold and bronze.
However, both popular Chicago area destinations also annually welcome fall with ales, pumpkins and more.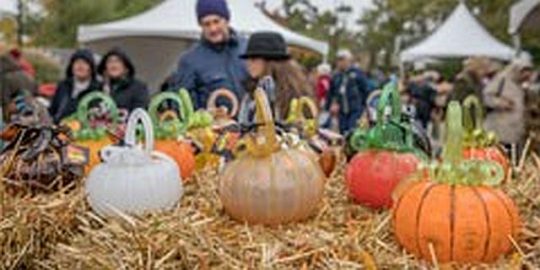 Morton Arboretum
Go this weekend to find hand-blown glass pumpkins. Art fair goers have been collecting these delicate pieces for the past few years but the Glass Pumpkin Patch that is going on now through Oct. 13, features about six thousand choices.
Or go Oct. 19 for the Cider and Ale Festival and toast the season.
On the spookier side, do the Troll Hunt which is still going on. These giant-sized,  artistically crafted, wooden creatures can be found through June 2020 but are a fitting addition to a season filled with other-world spirits. Sculpted by Danish artist Thomas Dambo, the trolls are supposed to protect the environment.
For more Morton Arboretum information visit Mortonarb/explore.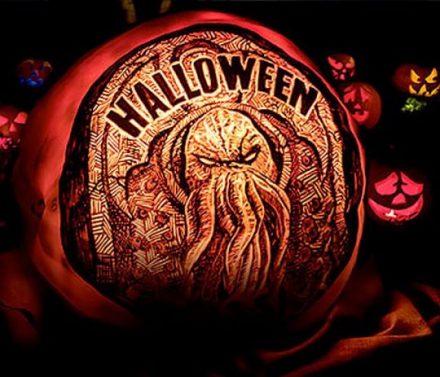 Chicago Botanic Garden
Go tonight, Oct. 10 from 6 to 8 p.m. to hoist a beer to welcome fall.
Put a fun costume on your dog and you can also dress-up to if you go Oct. 13 for a Spooky Pooch Parade from 11 a.m. to 1 p.m. This is the only time dogs (except support dogs) are allowed in the
Or go one evening when 1,000 spooky Jack-o-Lanterns light garden paths and patches from 6:30 to 10:30 p.m. select nights from Oct. 16 to 27.
For more Chicago Botanic Garden information see Chicagobotanic/visit.
Jodie Jacobs