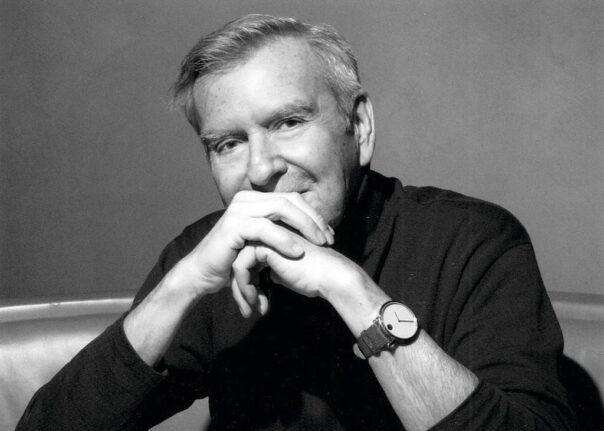 Read Starstruck, a tell-all memoir by Michael Kutza, a Chicagoan whom international movie stars and directors know personally and whose face and name would be known to theater critics but he would not be recognized by even regular movie goers.
You will pick up info and gossip they can drop during the next Academy Awards party or when out to dinner with friends who appreciate "One Flew Over the Cuckoo's Nest" with Jack Nicholson.
For instance, if you have gone to the Museum of Science and Industry and on purpose or accidently wandered into a room with a doll-house-sized castle you have seen the results of Coleen Moore's dream. 
But do you know who Colleen Moore was? The recent widow of Merrill Lynch founding partner Homer Hargrave, she was instrumental in helping Kutza realize his dream.
Already an award-winning film maker and a graphic artist, Kutza wanted to form and maintain an international film festival in Chicago before any film festival existed in the U.S. such as Sundance and before most film festivals such as Toronto popped up all over the world.
Irv Kupcinet who introduced the two of them and is mentioned several times in the book, is simply described as saying Colleen Moore as a "silent movie star." Kutza describes her as a "real-life Auntie Mame."
Mostly called Colleen in the book, she was that and much more. You learn that she knew the right people.
And because she loved film and its stars plus knew the movers and shakers – the men and women, who helped get things done in the arts, she adopted Kutza's idea of having an international film festival in Chicago.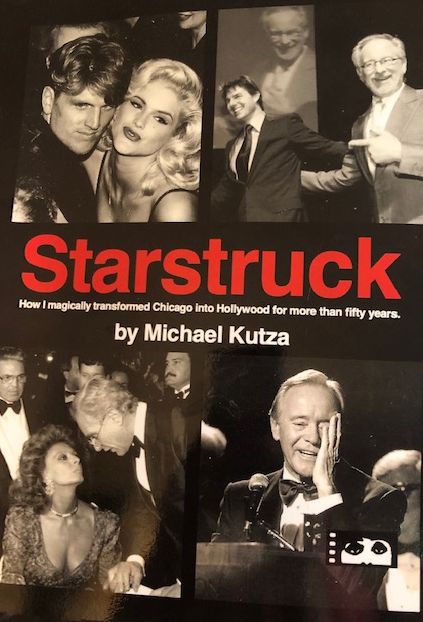 Now you get it. At the young age of 22, Kutza, a West Side (as he says) son of two doctors who expected him to go to medical school, had fallen in love with film and wanted to make more available to the public than standard Hollywood fare. He also wanted film directors, producers and actors to know Chicago.
You learn that Colleen's friend, Joan Crawford gave Kutza a pair of glasses to make him look older than 22 so people would listen to him.
That was back in 1964, the birth year of the Chicago International Film Festival when things started to come together. The next year, 1965, was the Chicago International Film Festival's first year of operation with screenings and awards.
Ten years later in 1975, the Chicago Festival held the world premier of "One Flew Over the Cuckoo's Nest" attended by Jack Nicholson and cast. The film later won an Oscar as Best Picture.
Reading Starstruck, you understand that Kutza realized his dream. The list of premiers and directors who first showed their films in Chicago is long and ranges from Oliver Stone in the United States to Liv Ullman in Norway with dozens more from other countries in between.  
Kutza retired as director of the Chicago Festival in 2018 when he received the Lifetime Achievement Award from Cinema/Chicago, now the presenter of the Chicago International Film Festival with the city's Department of Cultural Affairs and Special Events.
Starstruck takes you on Kutza's fascinating journey from the Chicago Festival's inception to its many awards and film screenings without covering up mistakes, bumps, triumphs and bare bodies.
Reading it reminded me of interviews I've done with hotel concierges who spoke of celebrity requests from alcohol and drugs to sex partners.
Yes, star peccadillos are in there. But you also feel closer to the celebrities and film makers Kutza has worked with during his tenure including silent screen star Colleen Moore Hargrave.
You learn that the original "Star is Born" story was that of Colleen's success and the downhill trajectory of her husband at the time, John McCormick, including his attempted suicide walking into the ocean.
Starstruck by Michael Kutza is published by BearManor Media, 2022.
(The Chicago International Film Festival this year is Oct. 12-23, 2022). 
Jodie Jacobs